The Most Cash For Cars in Wyoming
How does it work?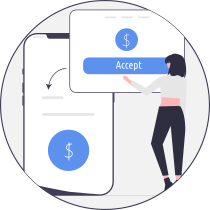 Get A Quote

➡
Start selling your vehicle in Wyoming by entering some basic details and we'll give you an instant and guaranteed offer.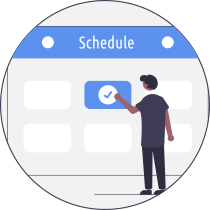 Schedule Pickup ➡
Schedule a pickup time with your local carrier. We can't guarantee same day pickup, but most cars are picked up within 1 to 3 business days.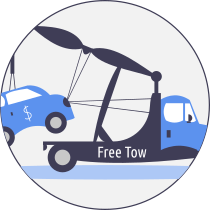 Get Paid ✔
Your local car buyer or carrier will pay you by cash or check on the spot and tow the vehicle away free of charge! 🎉 Hooray!
Want to sell your junk car for cash in Wyoming? The Clunker Junker can help.
Did you know cars in Wyoming outnumber residents two to one? Okay, you caught me, I might not have fact-checked that one. However, as the least populous and second least densely populated state in the country, it could totally be true. Since Wyoming is so sparsely populated, you run into additional complications when trying to get cash for cars in Wyoming. Unless you're in Cheyenne or Casper, you might often need to drive for over an hour to find a junkyard that will offer you a reasonable cash offer for your car. The thought of that might make you want to push your car in the Bighorn River, or just leave it out in the Red Desert.
We have a better solution: sell your car to The Clunker Junker. We'll send our premier Wyoming car buyers to pick up the car from your home, often the very next day after you accept our offer. Doesn't that sound better than needing to drive for an hour there and back to listen to a joke of an offer? Even if your car looks like it went head-to-head with the famous bucking bronco on your Wyoming license plate, we will pay you in cash for your car.
Finding a reputable junk car buyer in Wyoming doesn't have to be as difficult as searching for evidence of the mythical Jackalope. Thousands of people have used our cash for cars in Wyoming program with great results. Plus we're reliable. I'm talking an Old Faithful level of reliability here. Not only will you likely get an instant offer after you tell us about your car, but you're likely to have that car gone and money in your pocket in just days!
Wyoming Cash For Cars By The Numbers
We buy cars. A lot of cars.
---
---

Eric's Expert Take
Eric is our founder and CEO and has nearly 15 years of experience buying and selling used and junk cars in the state of Wyoming. He is also a data nerd with a finger on the pulse of the cash for cars industry and salvage vehicle values.
---
Hi, I'm Eric from The Clunker Junker. We recently looked into the offers we've made in Wyoming and the average value for these vehicles is $423. Specifically, our offer for small cars tend to be a bit lower at $321 on average. Our highest offer averages around $618 and that's for pickup trucks. Suvs and crossovers tend to be around the middle at $503. For example, if you had a small hatchback like a Honda Fit, we could offer you around $321 on average. If you had a pickup truck like a Ford F-150, you could expect an offer of around $618 on average. Suvs and crossovers such as a Honda CR-V could net you an offer of around $503.
Here at The Clunker Junker, we've recently purchased and paid out for around 789 vehicles in total, amounting to over 300 Thousand dollars! Our most-purchased vehicle in the state of Wyoming has been the Ford Explorer, a four-door SUV. The Ford Explorer is known to have several common problems such as transmission issues, oil or coolant leaks, and electrical issues. Depending on the severity of these issues and the age of the car, it's often more cost-efficient to sell the vehicle instead of spending time and money attempting to fix it.
The used car market in Wyoming is experiencing a drop in prices, with a monthly decrease of approximately -4.9% over the last year. This is partially due to a surge in new car inventories, which has created uncertainty in the market. Such conditions make now an opportune moment to sell used cars as prices may continue to fall. I'm tracking the market closely and will let you know if any further changes are observed.
How to sign your Wyoming car title
Required: The state of Wyoming requires that all titles are signed in front of a notary public!
We have put together a simple guide and example for how to sign your Wyoming title when you are selling your vehicle. If there are multiple owners listed on the title, they must all sign the title unless the names are separated with "OR".
On the back of your Wyoming title, skip over the purchaser section towards the top. That is for the buyer to use, not the seller. Instead, focus on the section where it says "All owners whose name appears on the face must sign in the presence of a notary public".
First sign the back of the title where indicated by "Signature of Seller(s)". This may need to be done in front of a legal notary


Always sign in pen on the seller line and never sign in the dealer section.

Print (don't sign) your name on the back of the title, where it reads "Print Name of Seller(s)".


Always include any and all middle names or initials that are used in the owner section.

Be sure the notary signs and stamps the document.
How to get a duplicate Wyoming title
The process for getting a duplicate or replacement Wyoming title is fairly simple. If the vehicle was last titled in a state other than Wyoming you must apply for a duplicate title in the previous state. The registered owner should do the following:
Visit your local county treasurer's office and fill out an application for duplicate title. These forms vary from county to county, so make sure you use the one where you live.
Please note that there may be a waiting period before a duplicate title can be issued, and the cost is $9.00. (Paid to the WY department of transportation).
How to get rid of an abandoned vehicle in Wyoming
Getting rid of an abandoned vehicle in Wyoming can be a difficult process. Unfortunately, you cannot just sell any junk car that ends up on your property if you do not own it. You'll need to follow the Wyoming abandoned vehicle removal procedures. We have given a general overview of what that entails below.
You can read more about selling an abandoned vehicle in Wyoming
To have an abandoned vehicle removed from your private property, you must first submit two postings in a publication of common circulation where the vehicle was abandoned within a (2) two week time frame.

If no one steps forward to claim the vehicle, you may sell it at public auction after giving a minimum (10) ten day notice to both the last registered owner and/or lienholder and to local law enforcement. Notification of sale must include:


The make, year, model, license plate number, registered state, and 17-digit VIN number.

Time and place of sale and amount claimed for expenses, including storage ($10 a day)

The buyer of the abandoned vehicle will be issued a Certificate of Sale to be used in applying for the title.

Do you buy vehicles in Wyoming if there is no title?
No, sorry! We would love to, but not many of our buyers are currently making offers on vehicles with no title. However, we could help you through the easy process of obtaining a duplicate title if needed, just let us know!
What if my title doesn't look like the one pictured?
Wyoming often changes their title documents from year to year. If you have questions about your specific title, please contact your Wyoming County clerk.
Do I need to turn in my license plates?
Yes, unless you are transferring the plates to a new vehicle. You can return the plates to your local clerk's office.
What should I do about my auto insurance?
You will need to notify your auto insurance company that you have sold the vehicle, so they can either cancel your policy if the vehicle was sold, or transfer/renew the policy on your new vehicle.
Is there anything else I need to do?
You may need to notify your local county clerk's office that you have sold the vehicle. You can contact them with any additional questions or concerns about the transfer of your title.
What are you waiting for? Get and instant offer now!