The Most Cash For Cars in Wisconsin
How does it work?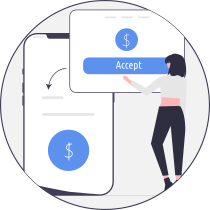 Get A Quote

➡
Start selling your vehicle in Wisconsin by entering some basic details and we'll give you an instant and guaranteed offer.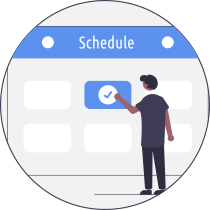 Schedule Pickup ➡
Schedule a pickup time with your local carrier. We can't guarantee same day pickup, but most cars are picked up within 1 to 3 business days.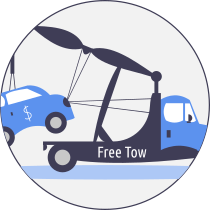 Get Paid ✔
Your local car buyer or carrier will pay you by cash or check on the spot and tow the vehicle away free of charge! 🎉 Hooray!
Looking for the best cash for cars in Wisconsin? Look no further than The Clunker Junker!
Are you a cheese head looking to get cash for cars in Wisconsin? If so, you're in luck. Muck, like how Wisconsin is the top dairy producer in the country, we're the top car buyer! At The Clunker Junker, we firmly believe that we are one of the top car buyers in Wisconsin because we strive to pay you a fair price, offer outstanding customer service and, leave you feeling happier and richer. I'm talking Bellavitano style of cheese, kind of rich. Have you been to Plymouth, WI and tried this stuff? So delicious, you'll act like the former Wisconsin resident Harry Houdini, and make it disappear instantly.
That's basically what we want to do with your junk car, except we'll leave you with cash! We'll send out a team to pick up the vehicle free of charge and pay you in cash upon collection. That's free car removal! America's Dairyland is beautiful and has plenty of countryside. So unless you're part of the 30 percent of the population living in the greater Milwaukee area that can make it challenging to find a qualified buyer or junkyard, especially if you're selling a car rather than a used or new vehicle. No need to fret. We buy cars all over the great state of Wisconsin. So whether you're taking a tour of Cedar Grove Cheese facility or staring at the Fox River and trying to figure out how it's flowing north, we can help you out when the urge to your car hits.
Milk your car for all it's worth
Dairy isn't your state's only claim to fame. We've heard all about just how much ginseng, cranberries, and bratwurst Wisconsin produces. You're leading the nation! We strive to be just like the great people of Wisconsin. Not only do we buy junk cars, but we also buy cars that aren't junk. Maybe you've got a car that's painted in Packers colors and the wife said it needs to go, or your car has just been sitting around unused. We'll make you an offer on those too! When Wisconsinites do something, they do it well. Same here! We have a very efficient cash for cars service in Wisconsin, sometimes picking up a vehicle on the very next day after you agree to our price.
The Clunker Junker is all about simplicity, which is why you can get a quote for your car by filling out our online form and then earn a paycheck without ever needing to leave your house. That's useful when it's tourist season, or the dead of winter! Burrrrr….it feels like the Wisconsin Glacial Episode all over again. Even for vehicles in a terrible condition, we'll give you cash for cars. There may even be options for you if you don't have your title! Regardless of whether the car is just getting old, or completely rusted out, we're here to make you a cash offer!
We Buy Junk Cars in Wisconsin and Collect them for Free
Selling a car shouldn't be hard, but dealing with junkyards can be challenging to say the least. Instead, sell your junk car in Wisconsin to the Clunker Junker by filling in our quote form today. Find out how many pounds of delicious Wisconsin cheese you can buy with your new paycheck by getting a quote from the Clunker Junker!
Wisconsin Cash For Cars By The Numbers
We buy cars. A lot of cars.
---
---

Eric's Expert Take
Eric is our founder and CEO and has nearly 15 years of experience buying and selling used and junk cars in the state of Wisconsin. He is also a data nerd with a finger on the pulse of the cash for cars industry and salvage vehicle values.
---
Hey, I'm Eric from The Clunker Junker! I looked at our recent offers in Wisconsin and here is what I found. On average, we're paying about $490 for vehicles in the area. Generally, smaller cars like the Honda Civic are valued a little lower at an average of $433, while pickup trucks like the Ford F-150 receive the highest offers at around $629. SUVs and crossovers like the Toyota RAV4 sit somewhere in the middle with an average offer of $560.
Here at The Clunker Junker, we have recently purchased 8023 vehicles and paid out over 4 Million dollars! Our most sought-after car in Wisconsin was the Chevrolet Impala, a four-door sedan that continues to be a popular choice for many drivers.
Although the Chevrolet Impala remains a reliable and fuel-efficient vehicle, it has had its share of problems over the years such as difficulty starting due to faulty wiring, power steering issues, and failure of the transmission. These common issues can become expensive to repair for the average car owner and may not be worth fixing. Therefore, it may be a better option for many people to sell their Chevrolet Impala instead of fixing it.
It looks like vehicle values in Wisconsin are remaining consistent and have seen only a slight alteration of 0.5% each month. We are in the same place we were a year ago and I anticipate these market prices staying close to what they currently are for some time. If you have been considering getting rid of your car, now may be the ideal moment to do so while the market is in such a stable state. I will continue to keep track of the market so that I can provide to you the most up-to-date trends!
How to sign your Wisconsin car title
We have put together a simple guide and example for how to sign your Wisconsin title when you are selling your vehicle. If there are multiple owners listed on the title, they must all sign the title unless the names are separated with "OR".
When signing a Wisconsin title, flip it over to the back and look for the "Assignment of certificate of title" section. It's at the top and hard to miss. Make sure you only sign and print in section "1". Leave sections 2 and 3 empty, or you may end up needing a new title.
First, sign the back of the title where indicated by "Signature of Seller(s)"


Always sign in pen on the seller line and never sign in the dealer section.

Next, print (don't sign) your name on the back of the title where it reads "Print Seller Name".


Always include any and all middle names or initials that are used in the owner section.
How to get a duplicate Wisconsin title
The process for getting a duplicate or replacement Wisconsin title is fairly simple. If the vehicle was last titled in a state other than Wisconsin you must apply for a duplicate title in the previous state. The registered owner should do the following:
Complete the online title request form.
Alternatively, fill out the physical Wisconsin Replacement Title Application.
Bring your duplicate title application to your local DOT office or mail your application to the WI division of motor vehicles at::


WI Dept. of Transportation 
PO Box 7949 
Madison WI 53707-7949


Please note that there is seven to ten day waiting period before a duplicate title can be issued and the cost is $20.50 (An additional $5.00 counter service fee applies in person).
How to get rid of an abandoned vehicle in Wisconsin
Getting rid of an abandoned vehicle in Wisconsin can be a difficult process. Unfortunately, you cannot just sell any junk car that ends up on your property if you do not own it. You'll need to follow the Wisconsin abandoned vehicle removal procedures. We have given a general overview of what that entails below.
You can read more about selling an abandoned vehicle in Wisconsin
To have an abandoned vehicle removed from your private property, you must first contact your local law enforcement office.


Once an offer has determined the abandoned status of the vehicle, they will dispatch a tower to remove the vehicle.

A notification of seizure must be sent within (10) ten days of removal.


After (10) ten days of certified mailed notification, the vehicle may be sold, donated, or disposed of.
Would you still buy my car if I didn't have my Wisconsin title?
We can buy some cars without title, but not all. There may be restrictions on age and location. Our buyers who are willing to purchase without title will require you to prove that you own the vehicle. This is usually done by showing a valid registration that matches your photo ID. Also, no title offers are almost always lower than offers with title.
What if my title doesn't look like the one pictured?
Wisconsin often changes their title documents from year to year. If you have questions about your specific title, please contact your Wisconsin DOT.
Do I need to turn in my license plates?
Yes, unless you are transferring the plates to a new vehicle. You can return the plates to your local DOT office.
What should I do about my auto insurance?
You will need to notify your auto insurance company that you have sold the vehicle, so they can either cancel your policy if the vehicle was sold, or transfer/renew the policy on your new vehicle.
Is there anything else I need to do?
You may need to notify your local DOT that you have sold the vehicle. You can contact them with any additional questions or concerns about the transfer of your title.
What are you waiting for? Get and instant offer now!