The Most Cash For Cars in West Virginia
How does it work?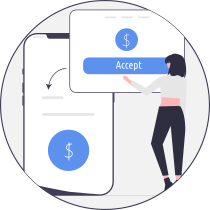 Get A Quote

➡
Start selling your vehicle in West Virginia by entering some basic details and we'll give you an instant and guaranteed offer.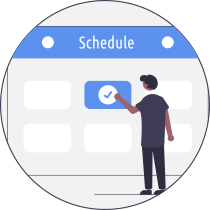 Schedule Pickup ➡
Schedule a pickup time with your local carrier. We can't guarantee same day pickup, but most cars are picked up within 1 to 3 business days.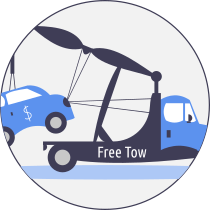 Get Paid ✔
Your local car buyer or carrier will pay you by cash or check on the spot and tow the vehicle away free of charge! 🎉 Hooray!
We buy junk cars for cash in West Virginia!
Much like how West Virginia seceded from Virginia when things got tough, it's probably time for you to cut ties with your car. Lucky for you, The Clunker Junker is one of the best cash for cars services in West Virginia, and we make it our goal to give you the best offer. Not only do we pair you a fair price, we often collect vehicles the very next day and pay you on the spot. So, if your car is as old as the Civil War stories still shared throughout Harper's Ferry, enter your vehicle above and see how much you can sell your junk car for.
The Mountain State has some of the world's most beautiful wilderness. Really, the state is 75% forest. That's a lot of trees! While that does make West Virginia beautiful and serene, this expanse can make it hard for the average citizen to find a car buyer. Finding a junkyard to buy your car for a competitive price might mean driving tens of miles away, whereas with The Clunker Junker, we'll pick the car up from your home at no charge so that you can get fast cash for your cars in West Virginia. Plus, you'll be doing your part to keep West Virginia beautiful by removing that broken down lump of junk.
You don't need to use the Green Bank Telescope to help you find a reliable junk car buyer. We're right here! So stop flipping and flopping like a West Virginia politician trying to decide if the capital should be in Wheeling or Charleston. Just enter your car on our website and receive an instant cash offer. Don't have a title? We may be able to work with that. We have a good deal of junk car removal specialists in West Virginia who can buy a car. So how will you spend your new-found cash? Maybe a night at the Greenbrier, or are you brave enough to camp out at Trans-Allegheny Lunatic Asylum? Either way, you can now afford it!
We Buy Junk Cars in West Virginia and Pay You a High Price
Don't waste your time shopping around at shady junkyards looking for a better price which you won't find. At the Clunker Junker, we pride ourselves on paying our customers a fair price, which might be more than you expect. Fill out our homepage form today and find out precisely how much we can pay you in cash for cars in West Virginia.
West Virginia Cash For Cars By The Numbers
We buy cars. A lot of cars.
---
---

Eric's Expert Take
Eric is our founder and CEO and has nearly 15 years of experience buying and selling used and junk cars in the state of West Virginia. He is also a data nerd with a finger on the pulse of the cash for cars industry and salvage vehicle values.
---
Hello there! This is Eric from The Clunker Junker, here to give you an update on our recent cash for cars activity in West Virginia. We've been pretty busy, buying roughly 1957 vehicles in just the past month. We've shelled out over a whopping $800,000 back into the local economy, helping folks turn their old, junk cars into cold, hard cash.
Let's break it down by type.
Starting with the little guys, we've seen small cars, like the Ford Focus or the Toyota Corolla, selling for an average of about $358. These compact and subcompact cars may not have the cargo space of their larger counterparts, but they are champions in urban areas for their fuel economy and easy maneuverability.
Next up we have SUVs and crossovers, such as the sleek Nissan Rogue or the rugged Jeep Cherokee. We've seen an average payout of $444 for these types of vehicles. They're popular for their higher driving position, generous cargo space, and often, their off-road capabilities.
Our top offers typically go to pickup trucks, which have been averaging out at approximately $528. These are your Ford F-150s, your Chevrolet Silverados, etc. The Ford F-150, a full-size pickup truck, has been exceptionally popular in West Virginia. But despite its popularity, the model can present owners with some challenges. From its high fuel consumption to some known mechanical issues, such as power window malfunctions and brake failures, it might be financially wise for you to consider selling it, rather than investing in costly repairs and maintenance.
By the way, the average payout for all vehicles in West Virginia from The Clunker Junker is currently sitting sweetly at around $387.
From what I can tell, car prices in West Virginia have remained steadfast, with only a minimal fluctuation of 2.3% each month. The stability mirrors what we observed at this time last year, so it seems as if the market is holding steady. That's good news for you if you're thinking about selling, as you can expect a fair and consistent remuneration right now.
I'll keep monitoring the situation and updating you with the latest market trends. As always, if you have an old clunker taking up space in your driveway, be sure to reach out to us at The Clunker Junker. Until then, drive safe!
How to sign your West Virginia car title
We have put together a simple guide and example for how to sign your West Virginia title when you are selling your vehicle. If there are multiple owners listed on the title, they must all sign the title unless the names are separated with "OR".
Look for section 1 on the back of your West Virginia title, it is at the top. Make sure you don't write anything outside this section and follow the instructions below carefully.
First sign the back of the title where indicated by "Signature(s) of Seller(s)".


Always sign in pen on the seller line, and never sign in the dealer section.

Print (don't sign) your name on the back of the title, where it reads "Printed Name(s) of Seller(s)".


Always include any and all middle names or initials that are used in the owner section.
How to get a duplicate West Virginia title
The process for getting a duplicate or replacement West Virginia title is fairly simple. If the vehicle was last titled in a state other than West Virginia you must apply for a duplicate title in the previous state. The registered owner should do the following:
If the title has a lien, complete the Application for Supplemental Lien and Transfer Liens or Replacement and Substitute Titles.
Bring your duplicate title application to your local DMV office or mail your application to the WV division of motor vehicles at:


Receiving and Processing
PO Box 17710
Charleston, WV 25317


Please note that there may be a waiting period before a duplicate title can be issued and the cost is $10.00. (Paid to the WV division of motor vehicles).
How to get rid of an abandoned vehicle in West Virginia
Getting rid of an abandoned vehicle in West Virginia can be a difficult process. Unfortunately, you cannot just sell any junk car that ends up on your property if you do not own it. You'll need to follow the West Virginia abandoned vehicle removal procedures. We have given a general overview of what that entails below.
You can read more about selling an abandoned vehicle in West Virginia
To have a vehicle removed from your private property, you must first contact your local law enforcement office.

You cannot apply for the title to the vehicle, but if the last registered owner and/or lienholder do not show interest within (25) twenty-five days, the vehicle may be sold by law enforcement at public auction or to a salvage yard to be destroyed.


A Bill of Sale will be issued to be used if sold at auction which can be used with an Affidavit for Possession of a Junked or Abandoned Motor Vehicle to apply for the title to the vehicle.
Can you buy cars in West Virginia without a title?
Nope, sorry! We don't currently have many buyers willing to make offers on vehicles with no title in West Virginia. You would need to obtain a replacement through your local DMV office. It's fairly easy, and we can help you with that if needed!
What if my title doesn't look like the one pictured?
West Virginia often changes their title documents from year to year. If you have questions about your specific title, please contact your West Virginia DMV.
Do I need to turn in my license plates?
Yes, unless you are transferring the plates to a new vehicle. You can return the plates to your local DMV office.
What should I do about my auto insurance?
You will need to notify your auto insurance company that you have sold the vehicle, so they can either cancel your policy if the vehicle was sold, or transfer/renew the policy on your new vehicle.
What should I do after the sale?
It's important to let the DMV know that you sold the vehicle to release liability on it. Complete the sold vehicle notice as soon as possible.
What are you waiting for? Get and instant offer now!