The Most Cash For Cars in Virginia
How does it work?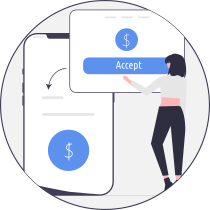 Get A Quote

➡
Start selling your vehicle in Virginia by entering some basic details and we'll give you an instant and guaranteed offer.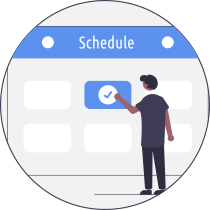 Schedule Pickup ➡
Schedule a pickup time with your local carrier. We can't guarantee same day pickup, but most cars are picked up within 1 to 3 business days.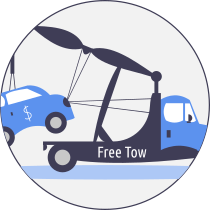 Get Paid ✔
Your local car buyer or carrier will pay you by cash or check on the spot and tow the vehicle away free of charge! 🎉 Hooray!
Junk cars for cash in Virginia with free pickup.
Virginia is home to a lot of first, such as: the first english settlement in Jamestown, first state to grow peanuts, and home of the first Thanksgiving. When it comes to getting cash for cars in Virginia, The Clunker Junker wants to be your first choice! When you sell your car to us in Virginia, we'll do all the hard work of determining the value of your car, towing the car away for free, and hand delivering your payment.
With almost half the United States population living within a 500 mile radius of Richmond, it's safe to say Virginia is a heavily populated area! With those high numbers of people comes high numbers of scammers, or in this case, unsavory yards. Don't fall victim to them. Use our simple and efficient process to get an instant offer. Then get your car picked up, usually in a day or two, by one of our trusted Virginia car buyers. Payment is made to you on the spot and towing is always free.
Another downside to being such a densely populated area is the excessive cost of living. That's another thing The Clunker Junker can help you with. Sell us your car and we'll give you extra cash to pay some of those bills. What else are you going to do with your broken down heap of ? Drive it into the Chesapeake bay?
How to get the most cash for junk cars in Virginia
Whether you're taking selfies and trying to convince your internet friends you live near stonehenge instead of foamhenge or you spend most of your days counting the number of F22 Raptors flying over Virginia Beach, it's easy to get cash for junk cars in Virginia. With our quick and easy plan, we'll buy your cars in Virginia faster than you can name all eight of the US presidents born in the state.
We buy more cars in Virginia than anyone
When you're looking to bring your cars down out of the mountains or the Shenandoah Valley to sell it, we're the people to turn to. We'll give you the money that you deserve for your clunker with no second questions asked. Reach out to us today and sell your junker!
Virginia Cash For Cars By The Numbers
We buy cars. A lot of cars.
---
---

Eric's Expert Take
Eric is our founder and CEO and has nearly 15 years of experience buying and selling used and junk cars in the state of Virginia. He is also a data nerd with a finger on the pulse of the cash for cars industry and salvage vehicle values.
---
Hello there, I'm Eric Mitz, the guy behind The Clunker Junker. I've had my fingers on the pulse of the cash for cars industry for the better part of 12 years, and today I'd like to share some recent insights and figures specially related to Virginia.
To give you a rough idea, we come around to an average payout of about $562 for vehicles we acquire in Virginia. This isn't a hard and fast rule, though; the size and type of the vehicle play a critical role in determining the offer. For instance, we generally see smaller cars like the Ford Focus or Toyota Corolla tapering off slightly lower with an average offer price of $533.
On the flip side, that Ford F-150 or Chevrolet Silverado in your driveway could fetch the higher side of our payout spectrum with average offers for pickup trucks soaring to about $636! SUVs and crossovers such as the Toyota Highlander or Ford Escape fall just a bit shy of this, averaging around $630 in offers.
Looking back at our recent records, we have already given new homes to 13,882 vehicles and returned over 8 million dollars to our beloved customers- all this in the past 30 days! Among these, the Honda Accord, a ubiquitous midsize sedan, emerged as the most popular vehicle of choice. While the Accord is generally a beloved car, they're not without their share of mechanical ailments such as automatic transmission failure, engine shutdown problems, and brake wear. When the repair costs start adding up, it might be a smarter move to consider selling the Accord instead of pouring more money into its upkeep.
Jumping over to the market dynamics, I am observing a steady trend in the prices within Virginia, reflecting a minuscule growth of just 0.1% month-on-month. This is more or less the same situation we were in around the same time last year, and I foresee these price points holding their ground for a while longer. So, if you have been sitting on the fence about selling your old car, now might just be the perfect time to go for it while the market is still steady.
Keeping tabs on the market trends comes with the territory, so you can count on me to circle back with any fresh developments. Until then, happy selling!
How to sign your Virginia car title
We have put together a simple guide and example for how to sign your Virginia title when you are selling your vehicle. If there are multiple owners listed on the title, they must all sign the title unless the names are separated with "OR".
When you sign your Virginia title make sure you do so on the front where it says "Assignment of title by owner" (section A). Leave the back of the title completely blank or you could end up voiding it.
First sign the front of the title where indicated by "Signature of Seller(s)" (see image).


Always sign in pen on the seller line and never sign in the dealer section.

Print (don't sign) your name on the front of the title where it reads "Printed Name of Seller(s)".


Always include any and all middle names or initials that are used in the owner section.
How to get a duplicate Virginia title
The process for getting a duplicate or replacement Virginia title is fairly simple. If the vehicle was last titled in a state other than Virginia you must apply for a duplicate title in the previous state. The registered owner should do the following:
Order a new title online through Virginia's myDMV
If the title has a lien, complete the Application for Supplemental Lien and Transfer Liens or Replacement and Substitute Titles.
Bring your duplicate title application to the local DMV, Mail your application and processing fee to the VA division of motor vehicles at:


Virginia Department of Motor Vehicles
P.O. Box 27412
Richmond, Virginia, 23269


Please note that there may be a waiting period before a duplicate title can be issued and the cost is $10.00.
How to get rid of an abandoned vehicle in Virginia
Getting rid of an abandoned vehicle in Virginia can be a difficult process. Unfortunately, you cannot just sell any junk car that ends up on your property if you do not own it. You'll need to follow the Virginia abandoned vehicle removal procedures. We have given a general overview of what that entails below.
You can read more about selling an abandoned vehicle in Virginia
To have an abandoned vehicle removed from your private property, you must first use the 17-digit VIN number to locate the last registered owner and/or lienholder. You must begin the Abandoned Vehicle Process (AVP) at your local DMV with a $25.00 fee.

The DMV will inform the last registered owner and/or lienholder via certified mail that they have (15) fifteen days to remove the vehicle.

If the owners/lienholders of the abandoned vehicle fail to remove the vehicle in the allotted time frame, you may post a (21) twenty-one day long intent to auction the vehicle through the DMV website. After the posting period ends, you apply for the title the vehicle, sell it, or have it demolished.
Frequent questions we get in Virginia
Can I sell you my car or truck in Virginia if I don't have the title?
Sorry, we would love to, but in most cases we can't. Not many of our VA buyers are currently buying vehicles without a title. As the legal owner you'll need to obtain a valid title before you can sell the vehicle to us, or to anyone else. Let us know if you need help with that process!
What if my title doesn't look like the one pictured?
Virginia often changes their title documents from year to year. If you have questions about your specific title, please contact your Virginia DMV.
Do I need to turn in my license plates?
Yes, unless you are transferring the plates to a new vehicle. You can return the plates to your local DMV office.
What should I do about my auto insurance?
You will need to notify your auto insurance company that you have sold the vehicle so they can either cancel your policy if the vehicle was sold, or transfer/renew the policy on your new vehicle.
Is there anything else I need to do?
You may need to notify your local DMV that you have sold the vehicle. You can contact them with any additional questions or concerns about the transfer of your title.
What are you waiting for? Get and instant offer now!