The Most Cash For Cars in Texas
How does it work?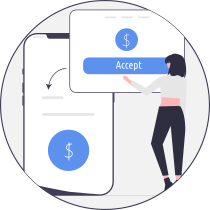 Get A Quote

➡
Start selling your vehicle in Texas by entering some basic details and we'll give you an instant and guaranteed offer.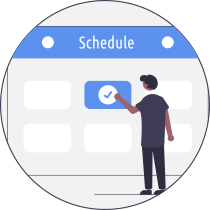 Schedule Pickup ➡
Schedule a pickup time with your local carrier. We can't guarantee same day pickup, but most cars are picked up within 1 to 3 business days.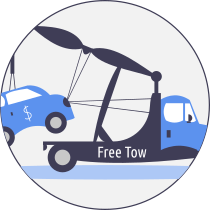 Get Paid ✔
Your local car buyer or carrier will pay you by cash or check on the spot and tow the vehicle away free of charge! 🎉 Hooray!
Want to sell your junk car for cash in Texas? The Clunker Junker can help.
They say everything is bigger in Texas, and when it comes to The Clunker Junker's cash for cars Texas service, they're right! Our offers are bigger and better than other car buyers in the state, and we provide an unparalleled level of customer service on top of it. How can we do this? By buying more cars in Texas than anyone else. Because of the number of people who sell us their cars, we are able to reduce our margins on each one and pass those savings on to you. Its simple economics of scale.
Texas is a big state with a lot of ground to cover, but The Clunker Junker offers our cash for cars service all across The Lone Star State. It doesn't matter if you're in Houston, Dallas, San Antonio, or El Paso, we buy cars and offer free tow away in Texas. You know what else doesn't matter? What condition your car is in. Broken, wrecked, flooded, or in working order, we'll be happy to make an instant offer on your vehicle right now. Don't waste your time trying to dump your junk car into the Rio Grande, we'll come pick it up instead.
If your car looks like it is old enough to have been at the battle of the Alamo, it might be time to consider selling. The Clunker Junker will give you a car removal experience to remember. Once your car is gone, you'll have more time and money to check out all that Texas has to offer. Tailgate at a Dallas Cowboys game, grab some world-famous BBQ, or take a road trip across the state in your new ride. Nobody messes with Texas, and nobody can beat The Clunker Junker when it comes to buying cars.
Selling Your Junk Car in Texas Is Easy!
When you're in the great state of Texas, you do everything bigger and better. Why settle for under-bidding, tire-kicking, individuals who want to rip you off? Kick those lousy offers to the curb and contact us today for the best rates for your junk car! We buy cars, trucks, vans, and SUVs in Texas and you won't find anyone who provides a better service.
Texas Cash For Cars By The Numbers
We buy cars. A lot of cars.
---
---

Eric's Expert Take
Eric is our founder and CEO and has nearly 15 years of experience buying and selling used and junk cars in the state of Texas. He is also a data nerd with a finger on the pulse of the cash for cars industry and salvage vehicle values.
---
Hello, I'm Eric, CEO and founder of The Clunker Junker! My years of experience in the cash for cars industry have given me a keen eye for the ebbs and flows of the market. I've been studying our recent data for cash offers in Texas, and I wanted to share my impressions with you and hopefully provide some useful insights.
Over the past month, we've purchased around 42,770 vehicles, paying out an impressive total of over 30 million dollars! Here's what the market looked like for different vehicle types. On average, we ended up paying around $749 per vehicle within Texas. Compact cars like a Honda Civic or a Toyota Corolla were on the lower end of the scale, fetching around $670 each. Pickup trucks such as the Ford F-150 or the Chevy Silverado were drawing the highest offers, averaging out to approximately $1079 per vehicle. SUVs and crossovers, for example, a Toyota Rav4 or a Honda CR-V, were somewhere in the middle, with an average offer coming in at $846.
Among all the vehicles we've bought, the Nissan Altima seems to be the most popular seller in Texas. The Altima is a midsize sedan known for its comfortable, roomy interior and smooth ride. While generally a reliable car, it can sometimes show issues like CVT transmission failure or problems with the exhaust. Fixing these can often cost more than the residual value of the car, making selling an attractive alternative.
Our recent trends show that the market in Texas has been remarkably steady. Indeed, prices have shown only minimal fluctuation, with a monthly change of a negligible -0.0%. We're in much the same place we were a year ago, and my prediction is that these prices will remain stable for some time yet. With a steady market, now is an opportune time to sell your vehicle.
As I continue to monitor the market, I will keep you updated on any significant changes or trends. Rest assured, I'm leveraging my 12 years of hands-on experience to ensure you get a fair and competitive offer for your used or junk vehicles. Cheers to making the most of our motoring investments!
How to sign your Texas car title
We have put together a simple guide and example for how to sign your Texas title when you are selling your vehicle. If there are multiple owners listed on the title, they must all sign the title unless the names are separated with "OR".
Texas is unique in that you should sign both the front and the back of your title. Make sure when you sign and print on the back, you use the "assignment of title" section and not any of the dealer re-assignment sections. If you do that, you could void your title and need a new one.
First sign the front of your title where it says "Signature of owner or agent".
Next sign the back of the title where indicated by "Signature of seller/agent".


Always sign in pen on the seller line, and never sign in the dealer section.

Print (don't sign) your name on the back of the title, where it reads "Printed Name (same as signature)".


Always include any and all middle names or initials that are used in the owner section.
How to get a duplicate Texas title
The process for getting a duplicate or replacement Texas title is fairly simple. If the vehicle was last titled in a state other than Texas you must apply for a duplicate title in the previous state. The registered owner should do the following:
Complete the Texas Application for a Certified Copy of Title.
If your vehicle is newer than 10 years old, provide an odometer reading.
Bring your duplicate title application to your local DMV or mail your application to the TX division of motor vehicles at:


TxDMV
1601 Southwest Parkway, Suite A
Wichita Falls, TX 76302


Please note that there may be a waiting period before a duplicate title can be issued and the cost is $2.00 by mail and $5.45 in person.
How to get rid of an abandoned vehicle in Texas
Getting rid of an abandoned vehicle in Texas can be a difficult process. Unfortunately, you cannot just sell any junk car that ends up on your property if you do not own it. You'll need to follow the Texas abandoned vehicle removal procedures. We have given a general overview of what that entails below.
You can read more about selling an abandoned vehicle in Texas
To have an abandoned vehicle removed from your private property, you must submit an Application for Authority to Dispose of a Motor Vehicle to a Demolisher to the Texas Department of Transportation (TXDOT) with a $2.00 fee.

There is a (20) twenty day holding period while the (TXDOT) attempts to contact the last registered owner and/or lienholder. If neither shows interest towards the vehicle, the (TXDOT) will issue a Certificate of Authority which grants authority to have the vehicle disposed of or salvaged.
Frequently asked questions in TX
Can you buy my car with no title in Texas?
It's definitely possible! It's ultimately up to our individual local buyers, but many do buy without title in TX. Some have to offer a bit less for the vehicle because the options for resale are limited, and you'll need to prove you own the car. This is usually done by showing a matching registration and photo ID.
What if my title doesn't look like the one pictured?
Texas often changes their title documents from year to year. If you have questions about your specific title, please contact your Texas DPS.
Do I need to turn in my license plates?
Yes, unless you are transferring the plates to a new vehicle. You can return the plates to your local DPS office.
What should I do about my auto insurance?
You will need to notify your auto insurance company that you have sold the vehicle, so they can either cancel your policy if the vehicle was sold, or transfer/renew the policy on your new vehicle.
What should I do after I sell my car?
After the sale, you'll want to make sure you fill out a notice of transfer to release liability on the vehicle. This ensures you won't be held responsible for things like toll or parking violations.
What are you waiting for? Get and instant offer now!