The Most Cash For Cars in Tennessee
How does it work?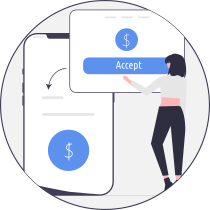 Get A Quote

➡
Start selling your vehicle in Tennessee by entering some basic details and we'll give you an instant and guaranteed offer.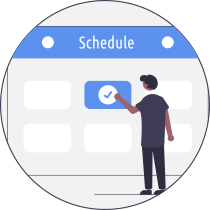 Schedule Pickup ➡
Schedule a pickup time with your local carrier. We can't guarantee same day pickup, but most cars are picked up within 1 to 3 business days.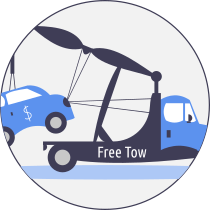 Get Paid ✔
Your local car buyer or carrier will pay you by cash or check on the spot and tow the vehicle away free of charge! 🎉 Hooray!
We buy junk cars for cash in Tennessee!
We don't expect our cars to last forever, but when your car smokes more than the Smokey Mountains, it's almost impossible to get rid of it. Tennessee might be known as "The Volunteer State" but you don't want someone to volunteer to take your car away. You want them to pay you! Before you resign yourself to a Craigslist ad, check us out at Clunker Junker instead. We pay cash for cars in Tennessee and pick them up completely free of charge!
When it comes to doing things well, Tennesseans know all about that. They do BBQ so well, they've got an entire BBQ style named after them. People come from all over the country just to try some Tennessee style pulled pork. They won't however come from all over the country to check out your car. Whether your car is no longer looking fantastic or it's met the same fiery death as Elvis Presley's first pink Cadillac, you can let us do what we do well, and get you cash for your car in Tennessee.
Anywhere from Music Row to Smokey Mountains National Park, The Clunker Junker is there to get you cash for your car in Tennessee. Plus, we'll do it faster than you can sing your favorite Dolly Parton song. Just follow our steps below, and you'll be moments away from getting an instant cash offer. As our favorite former Tennessee resident would say, "Thank you very much!".
We buy cars in Tennessee and provide a Stress-Free Service!
The Clunker Junker's service offers the best instant price estimations, free towing, and great customer service that will have you singing like you're in Nashville. Now that you're armed with the knowledge that you can get cash for your car in Tennessee, what are you waiting for? It's time to take control and get your free quote today!
Tennessee Cash For Cars By The Numbers
We buy cars. A lot of cars.
---
---

Eric's Expert Take
Eric is our founder and CEO and has nearly 15 years of experience buying and selling used and junk cars in the state of Tennessee. He is also a data nerd with a finger on the pulse of the cash for cars industry and salvage vehicle values.
---
Hello there, it's Eric Mitz from The Clunker Junker here! I've been diving into the latest trends in the cash for cars industry in Tennessee, and uncovered some interesting data I wanted to share. It's always my aim to keep our customers informed so they can make the best decisions.
Over the past month, we've been able to give out an average of about $499 per vehicle in good old Tennessee! Smaller cars like the Honda Civic or Toyota Corolla are fetching a bit less at an average of $479. That's still a pretty good deal for a ride that might be sitting idle or costing you in repairs!
It's the large pickup trucks where we're seeing the highest numbers, averaging around $599. If you've got a Ford F-150 or a Chevy Silverado that's been showing its age, now might be the perfect time to cash it in and start fresh.
Folks with SUVs or crossovers like the Jeep Grand Cherokee or Hyundai Tucson, you're looking good too. We've been averaging a solid $539 for these kind of vehicles.
I'm proud to say The Clunker Junker has been buzzing with activity, purchasing roughly 13,205 vehicles just recently and paying out a hard-to-believe 7 million dollars! It seems like the Tennessee favorite has been the tried and true Nissan Altima, which is a comfortable mid-sized sedan.
Now, we all know the Altima can have its share of problems, depending on the year and model. Common issues reported include CVT transmission failure and problems with the exhaust manifold. If you're faced with these pricey repairs, it may be a good idea to sell the vehicle to us instead of pouring money into fixing it.
What's especially exciting is that our data suggests the prices in Tennessee have been holding pretty steady! There's only been a minor decrease of about -0.4% each month. This stability is similar to what we saw a year ago, and it's likely prices will continue in this pattern for the foreseeable future. In my opinion, this makes it an excellent time to sell your car and take advantage of a stable market.
Rest assured, as the CEO and founder of The Clunker Junker, I'll keep my finger on the pulse of the industry here in Tennessee. My team and I will continue to monitor these trends and will make sure to keep you updated. I've always believed the more information you have, the better you can decide what's best for you and your car!
How to sign your Tennessee car title
We have put together a simple guide and example for how to sign your Tennessee title when you are selling your vehicle. If there are multiple owners listed on the title, they must all sign the title unless the names are separated with "OR".
When signing your Tennessee title, look for the section that says "Assignment of title by registered owner". This is where you'll want to sign and print. Ignore any section that says "licensed dealer", you won't be needing those.
First sign and address the back of the title where indicated by "Signature and address of seller(s)"


Always sign in pen on the seller line and never sign in the dealer section.

Print (don't sign) your name on the back of the title, where it reads "Seller(s) name (hand print)".


Always include any and all middle names or initials that are used in the owner section.
How to get a duplicate Tennessee title
The process for getting a duplicate or replacement Tennessee title is fairly simple. If the vehicle was last titled in a state other than Tennessee you must apply for a duplicate title in the previous state. The registered owner should do the following:
Bring your duplicate title application to your local county clerk's office, or mail your application and processing fee to your local county clerk's office..
Please note that there may be a waiting period before a duplicate title can be issued, and the cost is $11.00. (Paid to the TN department of revenue).
How to get rid of an abandoned vehicle in Tennessee
Getting rid of an abandoned vehicle in Tennessee can be a difficult process. Unfortunately, you cannot just sell any junk car that ends up on your property if you do not own it. You'll need to follow the Tennessee abandoned vehicle removal procedures. We have given a general overview of what that entails below.
You can read more about selling an abandoned vehicle in Tennessee
To have an abandoned vehicle removed from your private property, you must first contact your local law enforcement agency.

You may not apply for the title to the abandoned vehicle. If no previously registered owner and/or lienholder shows interest in the vehicle after a (25) twenty-five day hold, the vehicle may be sold by the storage facility housing the abandoned vehicle.
Common questions asked in TN
Can you buy vehicles in Tennessee without title?
Yup! We buy cars without title every day. We can't buy every car without title, but our buyers are usually pretty flexible. You will need to prove you own the vehicle by presenting a photo ID that matches your valid insurance and or registration. Your offer may also be much lower without title than with.
What if my title doesn't look like the one pictured?
Tennessee often changes their title documents from year to year. If you have questions about your specific title, please contact your Tennessee clerk's office.
Do I need to turn in my license plates?
Yes, unless you are transferring the plates to a new vehicle. You can return the plates to your local county clerk's office.
What should I do about my auto insurance?
You will need to notify your auto insurance company that you have sold the vehicle, so they can either cancel your policy if the vehicle was sold, or transfer/renew the policy on your new vehicle.
Is there anything else I need to do?
You may need to notify your local county clerk that you have sold the vehicle. You can contact them with any additional questions or concerns about the transfer of your title
What are you waiting for? Get and instant offer now!