The Most Cash For Cars in Oregon
How does it work?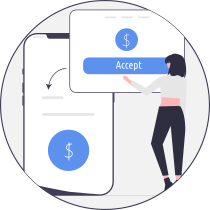 Get A Quote

➡
Start selling your vehicle in Oregon by entering some basic details and we'll give you an instant and guaranteed offer.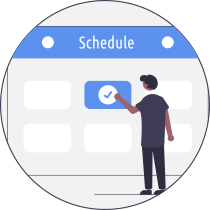 Schedule Pickup ➡
Schedule a pickup time with your local carrier. We can't guarantee same day pickup, but most cars are picked up within 1 to 3 business days.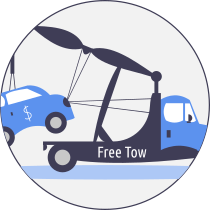 Get Paid ✔
Your local car buyer or carrier will pay you by cash or check on the spot and tow the vehicle away free of charge! 🎉 Hooray!
We buy junk cars, vans, SUVs, and trucks and pay cash in Oregon!
Oregon is a beautiful, progressive, forward-thinking state. Oregonians are known for their passion for keeping the state and our planet sustainable. That's why when they have an old car sitting around in their driveway, they don't try and drive it into Crater Lake just to dispose of it. Instead, they call The Clunker Junker because we pay cash for cars in Oregon and pick them up for free. Our car buyers are committed to making sure cars are disposed of in an environmentally friendly way by properly draining all fluids, and recycling the raw materials for re-use.
Did you know that Oregon is one of the most pedestrian and cyclist friendly states not only in the USA, but in the world? Cutting back on driving is a huge step to reduce our carbon footprint. If you live in one of the bigger cities, like Portland, you might not need a car at all! So whether your car is broken or wrecked, or it's just sitting and collecting dust because you don't need it, give us a call when you are ready to sell your car in Oregon. We'll be happy to buy your car, tow it away for free, and fill your pockets with cash in the process.
Your junk car is our treasure
Have you heard about the legendary treasure on Neahkahnie Mountain? Oregonians have been searching for this mythical treasure for generations, but no one has yet been able to find it! What if we told you there was an easier way to find your own personal treasure chest? It might even be sitting in your front yard. That's right, we'll pay you cash for cars in Oregon, and you won't even have to put together a search party to scour the Oregon coast for decades to get it! Our car removal specialists will arrive within a few business days in most cases and put cash in your pocket. It doesn't get much better than this!
The Clunker Junker can provide you with a fast and easy quote for your car. If you're looking to sell your car in Oregon, reach out to us today through our online tool. We're Oregon's trusted car buyers.
Oregon Cash For Cars By The Numbers
We buy cars. A lot of cars.
---
---

Eric's Expert Take
Eric is our founder and CEO and has nearly 15 years of experience buying and selling used and junk cars in the state of Oregon. He is also a data nerd with a finger on the pulse of the cash for cars industry and salvage vehicle values.
---
Hello there, I'm Eric Mitz, the proud CEO and founder of The Clunker Junker. Just quickly scanning over our recent transactions in Oregon, and I thought I'd share some insights with you. Recent figures show that, on average, we are handing over approximately $449 for vehicles in Oregon.
Small cars, for example, a compact yet reliable vehicle like a Honda fit, tend to draw a slightly lower figure, approximately $414. Interestingly, pickup trucks carry the highest offers, with an average payout of around $625. Think of stalwarts like the Ford F-150, a classic workhorse, and you get the idea. Nestled comfortably in-between these figures we have SUVS and crossovers, which like the Hyundai Santa Fe for instance, are a favorite among families, fetching an average price tag of $520.
As one of the nation's leading cash for cars business, we've had our hands full with transactions - completing a staggering total of 9054 recent vehicle purchases. That's a hefty $4 million being paid to our valued customers in return for their used motor vehicles. Oregon, in particular, seemed quite fond of the sedan style Honda Accord. This four-door car, although popular, often times experiences issues with its brake system or transmission, which can prove costly in the long run. In cases like these, selling an older or distressed vehicle might prove to be a more financially beneficial decision than investing money in repairing it.
Analyzing our data, I've noticed that the prices tend to hold pretty steady in Oregon, with only minor fluctuations such as a 0.5% decrease each month. Remarkably, we find ourselves nearly in the same position as we were a year ago with respect to the car market prices. This consistency is a reflection of a stable market, with expectations indicating they'll stay that way for a while longer. Given this market predictability, now might be the perfect time to consider selling your vehicle.
As always, I'll continue to keep a keen eye on the market, reporting back with the latest trends and updates. So, whether you're thinking of selling your compact car or your sturdy pick-up truck, remember that The Clunker Junker is here to help you navigate this process with ease.
How to sign your Oregon car title
We have put together a simple guide and example for how to sign your Oregon title when you are selling your vehicle. If there are multiple owners listed on the title, they must all sign the title unless the names are separated with "OR".
Are you ready to sign your Oregon title? Turn it over to the back side and find the section that says "Reassignment". This is where you'll want to sign and print. Make sure you don't write anything in the section that says "Lien".
First, print (don't sign) your name on the back of the title, where it reads "SELLER'S PRINTED NAME".


Always sign in pen on the seller line, and never sign in the dealer section.

Next, sign the back of the title where indicated by "Signature" (see image).


Always include any and all middle names or initials that are used in the owner section.
How to get a duplicate Oregon title
The process for getting a duplicate or replacement Oregon title is fairly simple. If the vehicle was last titled in a state other than Oregon you must apply for a duplicate title in the previous state. The registered owner should do the following:
Fill out the Oregon Application for Replacement Title.
Bring your duplicate title application to the DMV office or mail your application to the OR division of motor vehicles at:


Oregon DMV 
1905 Lana Ave NE 
Salem, OR 97314


Please note that there is a seven to ten day waiting period before a duplicate title can be issued and the cost is $77.00. (Paid to the OR division of motor vehicles).
How to get rid of an abandoned vehicle in Oregon
Getting rid of an abandoned vehicle in Oregon can be a difficult process. Unfortunately, you cannot just sell any junk car that ends up on your property if you do not own it. You'll need to follow the Oregon abandoned vehicle removal procedures. We have given a general overview of what that entails below.
You can read more about selling an abandoned vehicle in Oregon
To have an abandoned vehicle removed from your private property, you must first affix a notice to the vehicle stating that the vehicle will be towed if it is not removed within (72) seventy-two hours.


If the vehicle remains unclaimed, the owner of the private property must create and sign a form that includes a description of the vehicle to be towed and the location of the property from which the vehicle will be towed.

By law, you cannot claim ownership of an abandoned vehicle on your property.
Do you buy cars in Oregon with no title?
Yup! We buy tons of cars without title. However, offers are almost always lower, and you'll need to prove you own the vehicles. Most buyers require you to present a photo ID and a matching, valid registration in lieu of title. Please note that we cannot guarantee our buyers will be able to buy every car without title, and they reserve the right to refuse any vehicle.
What if my title doesn't look like the one pictured?
Oregon often changes their title documents from year to year. If you have questions about your specific title, please contact your Oregon DMV.
Do I need to turn in my license plates?
Yes, unless you are transferring the plates to a new vehicle. You can return the plates to your local DMV office.
What should I do about my auto insurance?
You will need to notify your auto insurance company that you have sold the vehicle, so they can either cancel your policy if the vehicle was sold, or transfer/renew the policy on your new vehicle.
Is there anything else I need to do?
You may need to notify your local DMV that you have sold the vehicle. You can contact them with any additional questions or concerns about the transfer of your title.
What are you waiting for? Get and instant offer now!