The Most Cash For Cars in Oklahoma
How does it work?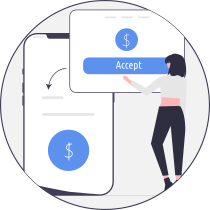 Get A Quote

➡
Start selling your vehicle in Oklahoma by entering some basic details and we'll give you an instant and guaranteed offer.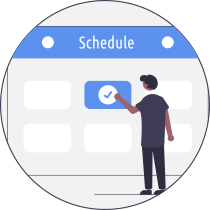 Schedule Pickup ➡
Schedule a pickup time with your local carrier. We can't guarantee same day pickup, but most cars are picked up within 1 to 3 business days.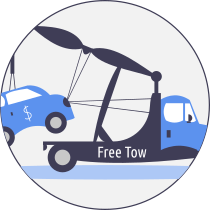 Get Paid ✔
Your local car buyer or carrier will pay you by cash or check on the spot and tow the vehicle away free of charge! 🎉 Hooray!
We buy junk cars for cash in Oklahoma!
In Oklahoma, Sooners football is not just a sport or an extracurricular activity for college kids. Football is a way of life; a religion. With more wins than any other team, it's easy to see why. If you have a car lying around and are looking to win big by selling it for cash, give The Clunker Junker a call. We are the best way to get cash for cars in Oklahoma, and you'll always feel like you're on the winning team. Stop trying to throw a Hail Mary by selling your car yourself, we'll help you convert your car to cash quickly and easily. We'll pick up your car completely free of charge and hand off the cash right on the spot!
Whether you're in Tulsa, OKC, or way out in the pan handle, The Clunker Junker will buy your car in Oklahoma and pay you top dollar. In fact, we are rated the #1 Oklahoma buyer because we pay the most for cars and provide the highest level of customer service. So rather than try and dump your junk car into one of Oklahoma's 200 man-made lakes, get an offer on our website within 60 seconds. If you accept the offer, we can often get vehicles picked up within one to three business days, sometimes even less! And that's a good thing, because Oklahoma is the birthplace of the parking meter, and you don't want to have your car impounded from it sitting around too long!
Oklahoma is nestled deep in the heart of Tornado alley, and Oklahomans know just how wild the storms can get here. Many of these storms produce large, damaging hail which can be a real problem for cars stored outside during one of these storms. Whether your car has hail damage, no longer starts, or has rusted completely through, The Clunker Junker would be happy to buy your car and pay you cash on the spot. If your car is in good shape, that's even better. We can pay more for used cars in Oklahoma than many dealers.
We Buy Junk Cars in Oklahoma Without the Nonsense
We're able to provide a quick and easy quote and can come to you with cash or check in hand. It usually only takes minutes to get a quote. Once you've accepted the quote, we'll pick up your car for you – often within 48 hours.
Once we have the car, keys, and paperwork, you'll have your cash or check and can be on your way. We can also tow the car away for you without any extra fees or charges.
The quote we give you is the amount you'll get – there are no hidden fees or other charges. Get an instant quote for your car Sooner rather than later.
Oklahoma Cash For Cars By The Numbers
We buy cars. A lot of cars.
---
---

Eric's Expert Take
Eric is our founder and CEO and has nearly 15 years of experience buying and selling used and junk cars in the state of Oklahoma. He is also a data nerd with a finger on the pulse of the cash for cars industry and salvage vehicle values.
---
Hello there! I'm Eric Mitz, the founder and CEO of The Clunker Junker with over a dozen years under my belt in the cash-for-cars industry. I was just scanning our recent offerings in Oklahoma and found some fascinating details I thought you might appreciate.
On average, across all vehicle types, we've been dishing out roughly $471 in the Sooner State. Now, considering smaller cars, such as a Chevy Sonic or a Honda Civic, our average offer tends to be a bit less - about $422. This is due to their compact size, less metal, and often lower demand in the used parts market.
However, when it comes to larger vehicles like pickup trucks, they are commanding a notably higher payment. On average, for pickup trucks like the Ford F-150 or the Chevrolet Silverado, we see prices hovering around $741. Extra size and demand for their larger, more powerful parts is always a factor in their price.
SUVs and crossovers, which include vehicles like the Toyota RAV4 and the Hyundai Tucson, aren't far behind our truck offers. Their average price stands at approximately $543, positioning themselves neatly in between smaller cars and trucks.
In the recent past, we have had the pleasure of buying around 6625 vehicles and proudly disbursed over 3 million dollars to our happy clients. Our top-selling vehicle in Oklahoma was the Nissan Altima, a comfortable, efficient, and popular midsize sedan. However, Altima owners often experience issues like CVT (Continuously Variable Transmission) failure, which can be rather pricey to fix. In such instances, selling it off to The Clunker Junker can actually prove more financially sensible than spending on hefty repairs.
As a seasoned professional in the industry, I've observed a stable trend in the current vehicle prices in Oklahoma. Barring a marginal monthly fluctuation of about 1.2%, the trend has largely mirrored the landscape we saw a year ago. This stability in the market offers an ideal opportunity to trade in your used or junk car for cash. Especially now, while the conditions remain predictable, you might find yourself getting the best value for your vehicle.
Well, that's it for today's roundup. I'll stay tracking and be back to share the latest trends from our dynamic automobile market. Until then, happy selling!
How to sign your Oklahoma car title
Required: The state of Oklahoma requires that all titles are signed in front of a notary public!
We have put together a simple guide and example for how to sign your Oklahoma title when you are selling your vehicle. If there are multiple owners listed on the title, they must all sign the title unless the names are separated with "OR".
On the front of your Oklahoma title, towards the bottom, is a section that says "Assignment of title by registered owner". This is where you'll want to sign and print your name in front of a notary. Ignore the dealer sections on the back, you won't be needing those.
First sign the front of the title where indicated by "Signature of Seller(s)" in front of a licensed notary


Always sign in pen on the seller line and never sign in the dealer section.

Print (don't sign) your name on the back of the title, where it reads "Printed Name of Seller(s)".


Always include any and all middle names or initials that are used in the owner section.

Make sure your notary signs and stamps the title in the notary section.
How to get a duplicate Oklahoma title
The process for getting a duplicate or replacement Oklahoma title is fairly simple. If the vehicle was last titled in a state other than Oklahoma you must apply for a duplicate title in the previous state. The registered owner should do the following:
Bring your duplicate title application to your local tax commission office or mail the application to:


Oklahoma Tax Commission
Motor Vehicle Division
2501 North Lincoln Boulevard
Oklahoma City, OK 73194


Please note that there may be a six to eight week waiting period before a duplicate title can be issued and the cost is $11.00 plus an additional $1.50 mailing fee made payable to the Oklahoma Tax Commission
How to get rid of an abandoned vehicle in Oklahoma
Getting rid of an abandoned vehicle in Oklahoma can be a difficult process. Unfortunately, you cannot just sell any junk car that ends up on your property if you do not own it. You'll need to follow the Oklahoma abandoned vehicle removal procedures. We have given a general overview of what that entails below.
You can read more about selling an abandoned vehicle in Oklahoma
To have an abandoned vehicle removed from your private property, you must first submit a complaint to your local Department of Public Safety.


Once you are granted a Tow Request and Authorization Form, you may have the vehicle towed by a Class AA wrecker service authorized by the DPS.

To apply for the title to the vehicle, you must enlist the help of an attorney to guide you through the process of obtaining a court order.
Let us answer some of your questions
If I don't have my title, can you still buy my vehicle?
Unfortunately not. We can't buy cars without title in Oklahoma except in very specific circumstances. Your vehicle must be very old for our buyers to even consider making an offer without title. The best course of action is to obtain a duplicate title through your DPS office. Once you have a title in hand, you have many more options to sell your vehicle.
What if my title doesn't look like the one pictured?
Oklahoma often changes their title documents from year to year. If you have questions about your specific title, please contact your Oklahoma DPS office.
Do I need to turn in my license plates?
Unless you have a personal/vanity plate, they should remain on the vehicle after the car has been sold.
What should I do about my auto insurance?
You will need to notify your auto insurance company that you have sold the vehicle, so they can either cancel your policy if the vehicle was sold, or transfer/renew the policy on your new vehicle.
Is there anything else I need to do?
You may need to notify your local DPS that you have sold the vehicle. You can contact them with any additional questions or concerns about the transfer of your title.
What are you waiting for? Get and instant offer now!