The Most Cash For Cars in Maryland
How does it work?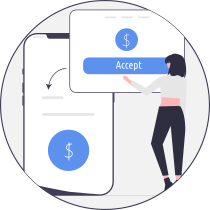 Get A Quote

➡
Start selling your vehicle in Maryland by entering some basic details and we'll give you an instant and guaranteed offer.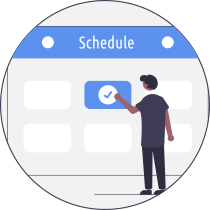 Schedule Pickup ➡
Schedule a pickup time with your local carrier. We can't guarantee same day pickup, but most cars are picked up within 1 to 3 business days.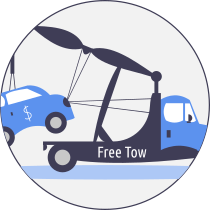 Get Paid ✔
Your local car buyer or carrier will pay you by cash or check on the spot and tow the vehicle away free of charge! 🎉 Hooray!
Looking for the best cash for cars in Maryland? Look no further than The Clunker Junker!
We buy cars in Maryland, so you can get rid of that rusted car that's taking up space in front of your home. If you're trying to find who pays the most cash for cars in Maryland, look no further. The Clunker Junker helps Marylanders like you sell your car as quickly as possible, and get the most money for it as possible. So rather than waste all your time dealing with flaky car buyers on sites like Craigslist, call The Clunker Junker today and get an instant offer right now. Did we mention that when we pay cash for cars in Maryland, we also include free pickup and removal as well? It doesn't get any better than that.
Maryland has been named "The Free State", and we like that name because we buy junk cars in Maryland and pick them up for free! So if the or used car in your driveway is making your wife a little crabby, we have you covered. We'll get it out of your hair in no time. Of course, we'll be paying you a fair offer for your car when we pick it up. You can have your Maryland crab cake, and eat it too!
Edgar Allan Poe happens to be our favorite historical Marylander. So if you've awakened one night upon a midnight dreary, and pondered to yourself, weak and weary: "I need to sell my car". Then it's time to call The Clunker Junker. We'll gently tap and rap at your chamber door, then pay you cash for your car. "Will I ever see my car again?", you'll ask. Quoth The Clunker Junker, "Nevermore!".
From Hagerstown, to Baltimore, to Salisbury and everywhere in-between, we're hands down the best and most reputable car buyer you'll find.
We buy cars in Maryland, and do it with integrity.
There are a lot of shady people and companies in the and used car business. When you sell your car to The Clunker Junker in Maryland, you can be sure you're working with an established company who prides themselves on one of the best reputations around. Go check out our online reviews, and take special note of how many reviews started negatively, but our awesome customer service team took care of the customer to make things right, convincing them to improve their rating. You won't find that level of service from any other car removal company.
Maryland Cash For Cars By The Numbers
We buy cars. A lot of cars.
---
---

Eric's Expert Take
Eric is our founder and CEO and has nearly 15 years of experience buying and selling used and junk cars in the state of Maryland. He is also a data nerd with a finger on the pulse of the cash for cars industry and salvage vehicle values.
---
Hello there, Eric Mitz here, founder and CEO of The Clunker Junker, your trusted partner in the cash for cars industry. With over 12 years of experience under my belt, I've got some valuable insights to share about the recent market trends in Maryland.
We've been analyzing the numbers and I can tell you that on average, we've been paying about $683 per vehicle in Maryland area lately. Taking a closer look at the types of vehicles, I find that smaller cars like Toyota Yaris or Ford Fiesta are generally fetching around $658. On the flip side of the spectrum, pickup trucks such as the Ford F-150 or Dodge Ram 1500 command the highest offers, averaging about $786. As expected, SUVs and crossovers like the Honda CR-V or Chevrolet Equinox fall somewhere in the middle, drawing in an average payout of $728.
The dashboards here at The Clunker Junker central tell me that we've successfully acquired around 9,935 vehicles recently, shelling out a whopping total of over $7 million! A noteworthy factoid that caught my eye was that the ever-reliable Honda Accord, which is a sedan, turned out to be our most popular vehicle in Maryland. The Honda Accord, while generally reliable, does often encounter issues with premature brake wear, transmission failure, and power steering problems. Given the potential high repair costs, it might be a smart move to sell rather than fix for such problems.
In terms of market stability, it looks promising, with minimal price fluctuation in Maryland. We're observing a slight dip by just -1.4% each month, mirroring the stability we saw around the same time last year. It leads me to believe that these prices should hold steady for a little while longer, making it an ideal time to turn your used or junk car into cash while the market is holding firm. Keep an eye out for my future updates where I'll share the latest trends in this ever-evolving market.
To wrap it up, whether you have a compact car, a sturdy pickup, or a comfortable SUV, the market is ripe, and we at The Clunker Junker are ready to transform your vehicle into cold, hard cash.
How to sign your Maryland car title
We have put together a simple guide and example for how to sign your Maryland title when you are selling your vehicle. If there are multiple owners listed on the title, they must all sign the title unless the names are separated with "OR".
On a Maryland title, you'll want to sign and print your name in the section on the back of the title that says "Assignment of Ownership".
First sign the back of the title where indicated by "Signature of Seller(s)".


Always sign in pen on the seller line, and never sign in the dealer section.

Print (don't sign) your name on the back of the title, where it reads "Printed Name of Seller(s)".

Always include any and all middle names or initials that are used in the owner section.
How to get a duplicate Maryland title
The process for getting a duplicate or replacement Maryland title is fairly simple. If the vehicle was last titled in a state other than Maryland you must apply for a duplicate title in the previous state. The registered owner should do the following:
Complete the online Maryland replacement title form.
Alternatively, fill out the Maryland Application for duplicate title form.
Bring your completed application and replacement fee to your nearest full service MVA office.
Please note that there may be awaiting period before a duplicate title can be issued, and the cost is $20.00. (Paid to the MVA).
How to get rid of an abandoned vehicle in Maryland
Getting rid of an abandoned vehicle in Maryland can be a difficult process. Unfortunately, you cannot just sell any junk car that ends up on your property if you do not own it. You'll need to follow the Maryland abandoned vehicle removal procedures. We have given a general overview of what that entails below.
You can read more about selling an abandoned vehicle in Maryland
Attempt to locate the legal owner of the vehicle using the VIN 17-digit number.

To have an abandoned vehicle removed from your private property, you must contact your local law enforcement office.

If you would like to apply for a title to the vehicle, you must attempt to contact the last registered owner of the vehicle via certified mail.


If no known owner is found for the abandoned vehicle, or the certified mail has returned undeliverable, a notice shall be posted in the circuit court where the vehicle was left abandoned. If no owner has claimed the abandoned vehicle (3) three weeks after the notice has been posted, the vehicle may be sold at public auction. The new owner of the vehicle will be given a sales receipt and Certificate of Salvage with which they may apply for a title to the vehicle.
Can you buy cars with no title in Maryland?
With some notable exceptions, no, we cannot. Our Maryland junk car buyers generally do not buy cars unless you have a valid title in hand. However, the legal owner would be able to obtain a replacement title through your local MVA. We would be able to purchase your vehicle with a replacement title.
What if my title doesn't look like the one pictured?
Maryland often changes their title documents from year to year. If you have questions about your specific title, please contact your Maryland MVA.
Do I need to turn in my license plates?
Yes, unless you are transferring the plates to a new vehicle. You can return the plates to your local MVA office.
What should I do about my auto insurance?
You will need to notify your auto insurance company that you have sold the vehicle, so they can either cancel your policy if the vehicle was sold, or transfer/renew the policy on your new vehicle.
Is there anything else I need to do?
You may need to notify your local MVA that you have sold the vehicle. You can contact them with any additional questions or concerns about the transfer of your title.
What are you waiting for? Get and instant offer now!