The Most Cash For Cars in Kentucky
How does it work?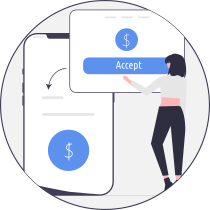 Get A Quote

➡
Start selling your vehicle in Kentucky by entering some basic details and we'll give you an instant and guaranteed offer.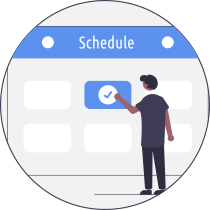 Schedule Pickup ➡
Schedule a pickup time with your local carrier. We can't guarantee same day pickup, but most cars are picked up within 1 to 3 business days.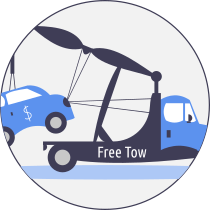 Get Paid ✔
Your local car buyer or carrier will pay you by cash or check on the spot and tow the vehicle away free of charge! 🎉 Hooray!
We buy junk cars for cash in Kentucky!
There's nothing like driving around the bluegrass state of Kentucky. With rich national parks and a huge number of streams and lakes, relaxing in Kentucky is easier than ever. But if you want to keep relaxing, you might want to get a bit of spare cash by trading in your old car. That's where we come in! The Clunker Junker is the best way to get cash for cars in the state of Kentucky. Not only that, but we'll even pick up your car completely free of charge.
Kentucky has a long history with automobiles. Ford Motor Company started producing their famous Model T cars in Louisville over 100 years ago in 1913. Since then, Kentucky has been a hotbed for automobile production, including Ford F150s, Chevrolet Corvettes, and Toyota Camrys. It's no surprise Kentuckians love their automobiles! That's why The Clunker Junker is committed to offering top dollar for junk and used cars! We buy cars, trucks, vans, and SUVs all across the state of Kentucky and pride ourselves on having world-class customer service to boot.
If that old clunker sitting around in your driveway hasn't aged quite as well as a Kentucky bourbon whiskey, it might be time to sell your car to The Clunker Junker. Sure, you could try and get cash for cars from a Kentucky auto salvage yard, or even post up some ads on classifieds websites, but you'll quickly find they will give you more of a run around than the Kentucky Derby! The Clunker Junker will give you an instant offer right now, and it will only take a minute. What do you have to lose?
Let Us Buy Junk Cars From You In KY
Once you get top dollar for junk cars in Kentucky, you'll never need to think about what to do with your old and tired cars. Reach out to us today, and we'll get your junk car removed and your wallet fattened.
After all, there's nothing better than cruising down I-24 in a brand-new vehicle while smelling the fresh Kentucky air.
Kentucky Cash For Cars By The Numbers
We buy cars. A lot of cars.
---
---

Eric's Expert Take
Eric is our founder and CEO and has nearly 15 years of experience buying and selling used and junk cars in the state of Kentucky. He is also a data nerd with a finger on the pulse of the cash for cars industry and salvage vehicle values.
---
Hello everyone, this is Eric Mitz from The Clunker Junker! I've been glancing at our recent transactions in Kentucky, and I'd love to share some intriguing data with you. Our company's average payout for vehicles in this region stands at approximately $446. As you might anticipate, there are some variations depending on the type of vehicle.
Take small cars, for instance. A good example would be the compact and fuel-efficient Honda Civic. On average, we've been purchasing these smaller vehicles for about $407. In contrast, our highest offers are generally made for pickup trucks, which sit at an average of around $538. One of the top examples in this category is the sturdy and reliable Chevrolet Silverado.
Next, we have the versatile realm of sports utility vehicles or SUVs, including various types of crossovers. Our average payment for SUVs, like the spacious and family-friendly Toyota Highlander, is a respectable sum of $518.
Over the past 30 days, The Clunker Junker has purchases approximately 5,682 vehicles, with a total payout of over $3 million dollars! The most popular vehicle in Kentucky has been the Ford F-150. As a full-size pickup truck, it's a reliable and versatile choice for many. However, certain models occasionally struggle with common issues including premature brake wear and occasional transmission hiccups. These can potentially lead to hefty repair bills that might even exceed the value of the vehicle itself. In such situations, selling the vehicle might be a more financially savvy choice.
By and large, responsible observation of the market indicates that prices have been relatively stable in Kentucky. Only a minuscule monthly change has been recorded - a decrease of 0.3%. For perspective, this is quite similar to the market condition we experienced a year ago. My experience suggests that, for now, these prices will maintain their current level. Thus, we're at a period of price stability – a great time to sell your car.
I'll be monitoring the market diligently, and you can count on me to update you on the latest trends. Remember, I've been in the business of buying and selling used and junk cars for over 12 years, so you're in safe and experienced hands with The Clunker Junker!
How to sign your Kentucky car title
Required: The state of Kentucky requires that all titles are signed in front of a notary public!
We have put together a simple guide and example for how to sign your Kentucky title when you are selling your vehicle. If there are multiple owners listed on the title, they must all sign the title unless the names are separated with "OR".
In Kentucky, there are two different ways you might have to sign your title. If you have a Kentucky title and are selling your car within the state, you will need to sign and notarize the front of your title in the dealer only section (yes, really!). Please do NOT follow the image below. However, you should only do this if you are selling to The Clunker Junker. If you are using our website as a reference for a private sale, sign and notarize the back of the title instead.

If you have a Kentucky title and are selling the vehicle outside the state, you will need to sign and notarize the back of the title. Use the image below as an example.

First sign the back of the title where indicated by "Transferor(s) signature". This will need to be done in front of a notary.


Always sign in pen on the seller line and never sign on the buyer or transferee line

Print (don't sign) your name on the back of the title, where it reads "Transferor(s) printed name(s)".


Always include any and all middle names or initials that are used in the owner section.
How to get a duplicate Kentucky title
The process for getting a duplicate or replacement Kentucky title is fairly simple. If the vehicle was last titled in a state other than Kentucky you must apply for a duplicate title in the previous state. The registered owner should do the following:
Fill out the Kentucky application for certificate of title.
Bring your application to your local county clerk's office.
The fee for a replacement Kentucky title is $6.00.
How to get rid of an abandoned vehicle in Kentucky
Getting rid of an abandoned vehicle in Kentucky can be a difficult process. Unfortunately, you cannot just sell any junk car that ends up on your property if you do not own it. You'll need to follow the Kentucky abandoned vehicle removal procedures. We have given a general overview of what that entails below.
You can read more about selling an abandoned vehicle in Kentucky
Attempt to locate the legal owner of the vehicle using the VIN 17-digit number.

Contact your local law enforcement agency to have an abandoned vehicle removed from your private property.


You cannot apply for the title of the vehicle unless you are the towing company in possession of the vehicle
Can you buy vehicles in Kentucky without a title?
In some cases, we can! You will need to be able to prove that you are the legal owner of the vehicle by showing the buyer a valid photo identification that matches a current registration and/or insurance card. Please note, your offer will generally be much less than if you did have the title, and we cannot commit to buying every vehicle in every city without title.
What if my title doesn't look like the one pictured?
Kentucky often changes their title documents from year to year. If you have questions about your specific title, please contact your Kentucky DDL.
Do I need to turn in my license plates?
Unless you are transferring your registration, your plates should remain on the vehicle. They will be destroyed and disposed of by the company that purchases your vehicle.
What should I do about my auto insurance?
You will need to notify your auto insurance company that you have sold the vehicle, so they can either cancel your policy if the vehicle was sold, or transfer/renew the policy on your new vehicle.
Is there anything else I need to do?
You may need to notify your county DDL that you have sold the vehicle. You can contact them with any additional questions or concerns about the transfer of your title.
What are you waiting for? Get and instant offer now!