The Most Cash For Cars in Kansas
How does it work?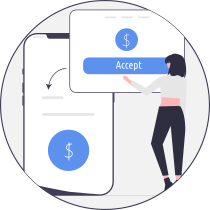 Get A Quote

➡
Start selling your vehicle in Kansas by entering some basic details and we'll give you an instant and guaranteed offer.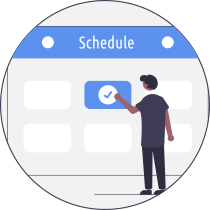 Schedule Pickup ➡
Schedule a pickup time with your local carrier. We can't guarantee same day pickup, but most cars are picked up within 1 to 3 business days.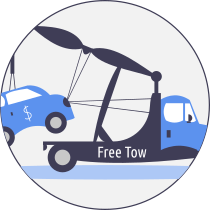 Get Paid ✔
Your local car buyer or carrier will pay you by cash or check on the spot and tow the vehicle away free of charge! 🎉 Hooray!
Looking for the best cash for cars in Kansas? Look no further than The Clunker Junker!
Whether you're climbing the humble Mount Sunflower or walking through the flatness of the cornfields, Kansas is a place where you need great transportation. You don't want to be getting around in an old car that could break down at any minute, if it hasn't already. Kansas is large and vast, and you don't want to be stranded in the middle of nowhere on I-70 headed for Topeka! That's why The Clunker Junker pays cash for cars in Kansas! Not only that, but we will also come to you and tow the car away at no extra charge.
Whether your car is complete and doesn't run, was wrecked in an accident, or you need a down payment on a newer and nicer vehicle to outrun twisters, The Clunker Junker has you covered! We buy cars in Kansas in almost any condition, as long as they are complete. If you want cash for cars in the Wheat State, you'll need to hear what we have to say about junking clunkers.
So grab toto and follow the yellow brick road that leads to more money in your pocket. Don't be a scarecrow, have the courage to get rid of that old tin can of a car that's been rotting away without oil in your yard for the last few years. It's time to peak behind the curtain and see just how easy it is to sell your junk car in Kansas with The Clunker Junker!
The Easy Way To Get Instant Money For Your Junk Car In Kansas
If you're looking for your top dollar for cars, your first instinct may be to take it to a Kansas auto salvage yard or place an ad online. While it's true that getting cash for cars in Kansas is easier than in other states, we can make it even easier for you. We buy cars all over the Free State. Before you can sell your car in Kansas, you should answer a few questions, however.
We Buy Junk Cars In The Sunflower State
Once you have sold your junk car to us, you can take the money and spend it on a new vehicle, which you can use to tour the great plains. Cruise over to the Kansas monument rocks during the evening for an amazing show of the evening sky.
Hit up the county fair in Lawrence, or ride around Kansas City. Fly along I-70 from end to end in record time.
If you're interested in selling your car in the sunflower state, we'll happily take it off your hands. We'll arrange a tow, hand you a wad of cash, and help you with all the relevant paperwork. Contact us today to see how you can get paid by junking your old car.
Kansas Cash For Cars By The Numbers
We buy cars. A lot of cars.
---
---

Eric's Expert Take
Eric is our founder and CEO and has nearly 15 years of experience buying and selling used and junk cars in the state of Kansas. He is also a data nerd with a finger on the pulse of the cash for cars industry and salvage vehicle values.
---
Greetings, I'm Eric Mitz, the CEO and founder of The Clunker Junker. I've spent over a decade in the cash for cars industry, and today I wanted to share some insights on our recent transactions in Kansas. Currently, the average offer we are making for vehicles in the region is around $451. This fluctuates based on the vehicle type, so let's dig a little deeper.
Compact car models, taking into account the smaller size and lower demand, are averaging a somewhat lower rate of approximately $385. As an illustration, consider the Honda Civic - a reliable and efficient compact car. It, however, faces numerous common problems such as transmission failure and brake issues. As the expenses to rectify these issues increase, selling these cars makes more financial sense than fixing them.
Moving up in size, pickup trucks are fetching the highest offers from us, with an average price of about $547. The Ford F-150, a staple in the pickup truck category, has seen an especially high demand. That being said, the majority of these trucks often come with maintenance issues such as engine problems and brake system malfunctions. The costs of repairs can mount quickly—making selling a practical option.
Now, let's discuss SUVs and crossovers. Their average price is nearly neck-and-neck with pickup trucks, falling slightly behind at $542. Let's consider the Jeep Grand Cherokee as an instance; this robust SUV often falls prey to issues with their electrical systems and engine cooling systems. These repair costs can quickly escalate, making it wise to consider selling to a reputable business like us.
Reflecting on the recent business, we've purchased around 4633 vehicles and paid out more than 2 million dollars over the last 30 days! Curiously, the most popular vehicle among Kansans during this period was the Chevrolet Impala, a comfortable and spacious sedan. Despite its solid build and popularity, this car is regularly faced with power steering failure and problems with the ignition switch. Consequently, selling it might prove more beneficial than holding on to it with increasing maintenance costs.
Notably, we've observed a minimal monthly price change of just 1.4% in Kansas. The market standing this year aligns with where we found ourselves a year ago. Predicting the upcoming market trends, I foresee these prices maintaining their stability for some time yet. So, if you're considering selling your car, seize this opportunity while the market remains steady. Rest assured, I'll keep monitoring market trends and ensure to keep you posted with the latest updates.
How to sign your Kansas car title
We have put together a simple guide and example for how to sign your Kansas title when you are selling your vehicle. If there are multiple owners listed on the title, they must all sign the title unless the names are separated with "OR".
In Kansas you will need to sign and print in the "Assignment of title" section on the top part of the back of the title. Do not sign or print in the "Re-assignemnt by licensed dealer".
First sign the back of the title where indicated by "Seller Signature".


Always sign in pen on the seller line, and never sign in the dealer section.

Print (don't sign) your name on the back of the title, where it reads "Seller's Hand Printed Name".


Always include any and all middle names or initials that are used in the owner section.
How to get a duplicate Kansas title
The process for getting a duplicate or replacement Kansas title is fairly simple. If the vehicle was last titled in a state other than Kansas you must apply for a duplicate title in the previous state. The registered owner should do the following:
Either bring your duplicate title application to your local Kansas DMV, or mail the application to the following:


Kansas Department of Revenue
Division of Vehicles
915 S.W. Harrison St.
Room 159
Topeka, KS 66612


The fee for a replacement Kansas title is $10.00. There is a 10 to 40 day waiting period for new titles to be issued.
How to get rid of an abandoned vehicle in Kansas
Getting rid of an abandoned vehicle in Kansas can be a difficult process. Unfortunately, you cannot just sell any junk car that ends up on your property if you do not own it. You'll need to follow the Kansas abandoned vehicle removal procedures. We have given a general overview of what that entails below.
You can read more about selling an abandoned vehicle in Kansas
Attempt to locate the legal owner of the vehicle using the VIN 17-digit number.

If a vehicle has been abandoned on your private property, you may have it towed away by contacting your local law enforcement office.

If you would like to apply for a Quiet Title through the District Court, you will need to fill out an Abandoned Vehicle Affidavit.

If you are unable to apply for a Quiet Title, you may purchase the vehicle at public auction.

Frequently asked questions in Kansas
Can I sell my car in Kansas if I don't have the title?
Unfortunately not, we cannot buy vehicles in Kansas unless they have a title. We would be happy to help you through the process of obtaining a duplicate title through your DMV, just let us know if you need help!
What if my title doesn't look like the one pictured?
Kansas often changes their title documents from year to year. If you have questions about your specific title, please contact your Kansas DMV.
Do I need to turn in my license plates?
Yes, unless you are transferring the plates to a new vehicle. You can return the plates to your local DMV office.
What should I do about my auto insurance?
You will need to notify your auto insurance company that you have sold the vehicle, so they can either cancel your policy if the vehicle was sold, or transfer/renew the policy on your new vehicle.
Is there anything else I need to do?
You may need to notify your local DMV that you have sold the vehicle. You can contact them with any additional questions or concerns about the transfer of your title.
What are you waiting for? Get and instant offer now!