The Most Cash For Cars in Idaho
How does it work?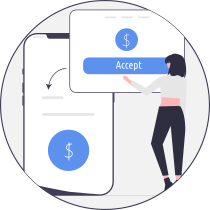 Get A Quote

➡
Start selling your vehicle in Idaho by entering some basic details and we'll give you an instant and guaranteed offer.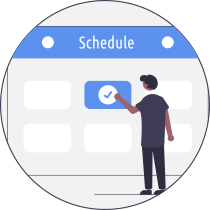 Schedule Pickup ➡
Schedule a pickup time with your local carrier. We can't guarantee same day pickup, but most cars are picked up within 1 to 3 business days.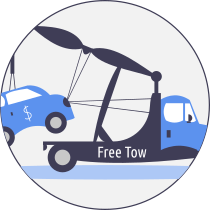 Get Paid ✔
Your local car buyer or carrier will pay you by cash or check on the spot and tow the vehicle away free of charge! 🎉 Hooray!
Looking for the best cash for cars in Idaho? Look no further than The Clunker Junker!
Looking to turn your car into cash fast? At The Clunker Junker, we pay cash for cars in Idaho! We'll come to your home or place of work, hand you a check, and haul away your car completely free of charge. In some cases, we'll be able to meet you and pay you in just a day or two – and sometimes even faster. We buy all types of cars, trucks, Vans, and SUVs; even the biggest pieces of in the state! Get an instant price quote right now to learn exactly how much cash you can get for cars in Idaho.
Idaho is known as the Gem State because 72 different gemstones have been found in the state! Unfortunately, that old car sitting around in your yard or driveway isn't one of those gems. Maybe you consider it a diamond in the rough, but your family and neighbors are sick of looking at it. It's time to sell your car to The Clunker Junker and turn that rotting hunk of metal into some cold hard cash.
So rather than try and drive your car into Hell's Canyon, the deepest gorge in North America, give us a call or submit the details of your vehicle through the easy-to-use quote form on our website. You might be surprised how much we will buy your car for in Idaho!
Here's How Easy It Is to Get Cash for Your Junk Car in Idaho
Even if your car has potatoes growing through the floorboards, we're still interested in buying it. We buy cars all across Idaho, from Lake Pend Oreille to Craters of the Moon National Monument and Preserve and everywhere in between. For the right cars we'll even drive out to smaller towns such as Wallace, Challis and more. If you want to sell your car anywhere within the Gem State, we'll get you cash fast.
We're Idaho's Junk Car Removal Specialists
We buy cars in Idaho, and we offer fast, competitive payments with no hidden fees. We'll arrange for fast pick-up at whatever location is convenient for you. Plus, we always pay fair prices with no hidden fees. After all, treating the customer right is the Idaho way. Contact us today to get cash for your junk car – the process if fast, easy and profitable!
Idaho Cash For Cars By The Numbers
We buy cars. A lot of cars.
---
---

Eric's Expert Take
Eric is our founder and CEO and has nearly 15 years of experience buying and selling used and junk cars in the state of Idaho. He is also a data nerd with a finger on the pulse of the cash for cars industry and salvage vehicle values.
---
Hello! Eric Mitz here, CEO and founder of The Clunker Junker. Let's have a look at some of our recent transactions and trends in the Idaho area from the past 30 days in the world of used and junk cars.
Typically, we've been seeing an average payout of about $462 for various vehicles in the Idaho area. The spectrum varies based on the type of vehicle you have. Take small cars for example. These cozy little rides average around $347 on a recent count. Just last month, a 2005 Honda Civic, with a faulty transmission and high mileage was sold to us and its owner happily pocketed the average payout.
In contrast, our higher end payouts generally circle pickup trucks. On average, these heavy-duty vehicles fetch approximately $865 with us. Picture an old 2003 Ford F-150 with rusted bodywork and recurring brake issues. Instead of pouring money into repeated repairs, the owner decided to sell it to us, and walked away with a nice sum in their pocket.
For the SUV and crossover owners out there, your athletic road warriors are expected to secure around $516. As an example, we recently bought a 2008 Toyota RAV4 that had its fair share of wear and tear. Rather than spending a small fortune on the frequent fixes, the owner chose to sell it to us.
Since our start, we at The Clunker Junker have bought around 2416 vehicles and proudly paid out over 1 million dollars to satisfied customers. A notable favorite among the Idaho residents is the trusty pickup, the Ford F-150. Being a pickup truck, the Ford F-150 is a versatile workhorse that's perfect for heavy-duty tasks. However, they often struggle with common problems such as ignition coil failure and spark plug issues. Instead of draining your wallet with never-ending repair costs, it's often wiser to sell the truck for a chunk of cash.
Looking at the bigger picture of the used car market, it appears there's a slight downward trend in prices in Idaho. We have noticed an approximately -5.2% decrease per month over the last year. This is likely due to the increase in new car inventories which tends to negatively influence used car prices. This makes it the perfect time to consider selling your car before the value decreases further.
Rest assured, I'll keep my finger on the pulse of the market. I'll keep you posted with the newest updates and trends. Till then, if you're considering to sell, remember we're here to give you the best possible deal for your used or junk car.
How to sign your Idaho car title
We have put together a simple guide and example for how to sign your Idaho title when you are selling your vehicle. If there are multiple owners listed on the title, they must all sign the title unless the names are separated with "OR".
In Idaho you'll need to sign the front of your title in the section that says "Assignment of title". Do not write anything in the lien holder section or anywhere on the back of the title.
Sign your name on the front of the title where it says "Seller's or Representative's signature"


Always sign in pen on the seller line and never sign in the dealer section.

Print (don't sign) your name on the front of the title where it says "Seller's or Representative's printed name"

Always include any and all middle names or initials that are used in the owner section.
How to get a duplicate Idaho title
The process for getting a duplicate or replacement Idaho title is fairly simple. If the vehicle was last titled in a state other than Idaho you must apply for a duplicate title in the previous state. The registered owner should do the following:
Fill out the Duplicate Idaho Title Application. (Form ITD 3367)
Either bring your duplicate title application to your local Idaho DMV, or Mail your application to the ID division of motor vehicles at:


Ada County Processing Center 
PO Box 140019 
Garden City ID 83714


The fee for a replacement Idaho title is $14.00.
How to get rid of an abandoned vehicle in Idaho
Getting rid of an abandoned vehicle in Idaho can be a difficult process. Unfortunately, you cannot just sell any junk car that ends up on your property if you do not own it. You'll need to follow the Idaho abandoned vehicle removal procedures. We have given a general overview of what that entails below.
You can read more about selling an abandoned vehicle in Idaho
If a vehicle has been abandoned on your property, you may contact your local law enforcement office and they will dispatch a towing company to remove the vehicle.

To apply for ownership of the abandoned vehicle, you must first attempt to locate the legal owner of the vehicle using the 17-digit VIN number at your local DMV office.


You must claim an exemption under the Driver Privacy Protection Act to receive this personal information. The fee for this service is $7.00.

If the owner is found, you may request and begin applying for the title. If they do not have the title and do not wish to apply for one, they may sign a Power of Attorney to allow you to apply for the title.


If the owner is unknown, you may wish to acquire an attorney to guide you through small claims court and to see if you may apply for a quiet title.
Common questions from our Idaho customers
Can you buy vehicles in Idaho without a title?
Sorry, we probably won't be able to buy your vehicle if you don't have a valid title. However, we would be more than happy to help you through the process of obtaining a duplicate title through the Idaho DMV.
What if my title doesn't look like the one pictured?
Idaho often changes their title documents from year to year. If you have questions about your specific title, please contact your Idaho DMV.
Do I need to turn in my license plates?
Yes, unless you are transferring the plates to a new vehicle. You can return the plates to your local DMV office.
What should I do about my auto insurance?
You will need to notify your auto insurance company that you have sold the vehicle, so they can either cancel your policy if the vehicle was sold, or transfer/renew the policy on your new vehicle.
Is there anything else I need to do?
Fill out a notice of release of liability form within five days of the sale of your vehicle.
What are you waiting for? Get and instant offer now!