The Most Cash For Cars in Hawaii
How does it work?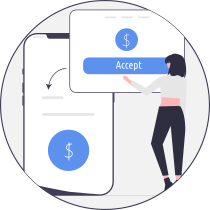 Get A Quote

➡
Start selling your vehicle in Hawaii by entering some basic details and we'll give you an instant and guaranteed offer.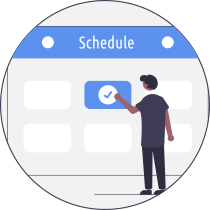 Schedule Pickup ➡
Schedule a pickup time with your local carrier. We can't guarantee same day pickup, but most cars are picked up within 1 to 3 business days.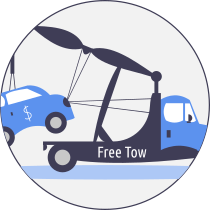 Get Paid ✔
Your local car buyer or carrier will pay you by cash or check on the spot and tow the vehicle away free of charge! 🎉 Hooray!
Want to sell your junk car for cash in Hawaii? The Clunker Junker can help.
Aloha, our Pacific island friends! Are you looking to sell your used or junk car? At The Clunker Junker, we'll pay cash for cars in Hawaii and pick them up completely free of charge! Hawaii's unique geography and economy can make buying cars difficult, but we will always try our best to help the where we can. We can usually buy cars without much problem in the more densely populated parts of the island, such as Honolulu, Pearl City, and Hilo. Smaller and more remote places can be more difficult, so unfortunately we cannot make any guarantees about paying cash for cars in every Hawaiian city.
From The Big Island to, Oahu, to Kaua'i, Hawaiians have one of the most unique cultures in the United States. The economy of buying and selling used cars in Hawaii is also unique. With the large expenses required to import and export both vehicles and raw materials, car pricing in Hawaii often leaves something to be desired. The same vehicle that would sell for $1000 at auction in the continental US might only sell for $75 or $100 in Hawaii! That's a huge difference, and it can be difficult to predict.
So while it can be difficult for us to make high offers for cars in Hawaii, we try our best to make up for it with the best customer service in the entire car industry. When we buy cars in Hawaii, you can be sure you are working with an honest, reliable, and trustworthy junk car buyer. When you're hanging out at your next Luau, we want to tell your friends and family: "Lu'WOW, The Clunker Junker made it super easy to get cash for cars in Hawaii, I would highly recommend them!"
Get Quick Cash for Your Junk Car Today
From the tropical forests of Kauai to the white sands of Waikiki Beach, your beautiful state can be pretty rough on cars. Sun, water and even lava can really wear down a car. But don't push your car into Mauna Loa – sell it to us instead! We pay top dollar for junk cars, even ones which don't run. Selling your car is a simple three-step process:
Junk Car Buyers You Can Trust in Hawaii
Sell your car in the Aloha state quickly and easily. Contact us today to get the process started. Get rid of your unwanted car, receive cash fast and let the Aloha vibes wash over you.
Hawaii Cash For Cars By The Numbers
We buy cars. A lot of cars.
---
---

Eric's Expert Take
Eric is our founder and CEO and has nearly 15 years of experience buying and selling used and junk cars in the state of Hawaii. He is also a data nerd with a finger on the pulse of the cash for cars industry and salvage vehicle values.
---
Hello, Eric Mitz here from The Clunker Junker, your trusted expert in the cash for cars industry. I've got some fresh facts right from the beautiful Hawaiian islands, based on the data from the past 30 days.
Over the last month in Hawaii, we've been offering an average value of approximately $290 for used and junk vehicles. Looking more specifically at various types of vehicles, small cars seem to be falling slightly on the lower side of the average scale with a price of $291.
For instance, a popular small car we often deal with is the Honda Civic. Known for their reliable run, these compact cars might sometimes face issues with their transmission or their Engine Control Module (ECM) which can become quite costly to repair once they've clocked in a hefty mileage. Therefore, when they reach a certain age and the repairs begin to add up, it often makes financial sense to convert what might feel like a burden, into cash.
At the other end of the scale, pickup trucks have gained the highest offers at around $342 on average. The Ford F-150, a favorite among the pickup class, often graces us at The Clunker Junker. As durable as they might be, F-150s prone to certain problems, such as spark plug issues or failing Powertrain Control Modules (PCM), particularly as they age. In such scenarios, selling is often a better alternative to expensive replacements or repairs.
SUVs and crossovers sit comfortably in the middle, with an average pricing of $323. A commonly seen SUV at our business is the Chevrolet Equinox. While it's a practical family car, it does commonly come with a few issues such as oil leaks or engine trouble. For owners, the repair and maintenance costs can escalate beyond the value of the vehicle, making it a worthy candidate for selling.
Over the past month, The Clunker Junker has been proud to acquire approximately 838 vehicles, which amounts to a hefty payout of over $200,000! Notably, the most popular vehicle we've encountered was the Toyota Camry. The Camry, a midsized sedan, has often been a favorite for its durability and fuel efficiency. However, like many older vehicles, it can potentially suffer from excessive oil consumption or issues with the transmission system which can be a costly affair to mend. Hence, many Camry owners consider selling it to avoid high maintenance costs and turn their old car into some cash.
Interestingly, we're seeing an upward pricing trend in Hawaii with an estimated monthly increase of about 6.1 percent over the last year. Seems we're finally bouncing back from the COVID-induced slump. The buyer appetite is definitely growing in this hot market, making now an excellent time to sell your vehicle.
I'll be keeping tabs on how trends evolve, so, stay tuned for more insights. Remember, at The Clunker Junker, we aim to help you maximize your car's value across its lifespan!
How to sign your Hawaii car title
We have put together a simple guide and example for how to sign your Hawaii title when you are selling your vehicle. If there are multiple owners listed on the title, they must all sign the title unless the names are separated with "OR".
In Hawaii you'll need to sign the front of the title in the section labeled "Assignment of title by seller". Don't write anything on the back under the "release of lien" or "re-assignment by dealer" sections!
Sign and print your name on the front of the title, where it says "Printed name and signature of seller" (see image).

Always sign in pen on the seller line, and never sign in the dealer section. Always include any and all middle names or initials that are used in the owner section.
How to get a duplicate Hawaii title
The process for getting a duplicate or replacement Hawaii title is fairly simple. If the vehicle was last titled in a state other than Hawaii you must apply for a duplicate title in the previous state. The registered owner should do the following:
Fill out the Hawaii Application for Duplicate Title form.
The fee for a replacement Hawaii title is $5.00 in Hawaii County and $10.00 in Oahu.
How to get rid of an abandoned vehicle in Hawaii
Getting rid of an abandoned vehicle in Hawaii can be a difficult process. Unfortunately, you cannot just sell any junk car that ends up on your property if you do not own it. You'll need to follow the Hawaii abandoned vehicle removal procedures. We have given a general overview of what that entails below.
You can read more about selling an abandoned vehicle in Hawaii
Attempt to locate the legal owner of the vehicle using the VIN 17-digit number.

If the vehicle has been unattended on private property that has a posted notice prohibiting vehicles to park on the property without authorization, it may be removed by private tow. Otherwise, you will need to contact local law enforcement.

Determine the name of the legal owner and the registered owner of the vehicle from the Department of Transportation or the County Department of Finance.


Within (15) fifteen days from the tow, the legal owner of the vehicle must be notified of the vehicle removal via certified mail.

If the vehicle has not been claimed within (30) days from mailing the notice, the vehicle may be disposed of as or be resold at the discretion of the towing company holding the abandoned vehicle.
Frequently asked questions
Can you purchase my car without title in Hawaii?
Unfortunately, we cannot purchase any vehicles in Hawaii without a valid title. As the legal owner, you will need to apply for a duplicate or replacement title through your local DMV office. Please also note that to sell your vehicle in Hawaii, you must have a valid and current registration. The state requires this to ensure that there are no registration fees left unpaid.
What if my title doesn't look like the one pictured?
Hawaii often changes their title documents from year to year. If you have questions about your specific title, please contact your Hawaii DMV.
Do I need to turn in my license plates?
Yes, unless you are transferring the plates to a new vehicle. You can return the plates to your local DMV office.
What should I do about my auto insurance?
You will need to notify your auto insurance company that you have sold the vehicle, so they can either cancel your policy if the vehicle was sold, or transfer/renew the policy on your new vehicle.
Is there anything else I need to do?
You should fill out a notice of transfer within twenty days of the sale of your vehicle
What are you waiting for? Get and instant offer now!