The Most Cash For Cars in Delaware
How does it work?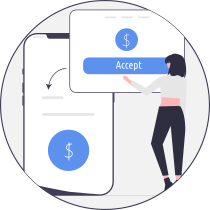 Get A Quote

➡
Start selling your vehicle in Delaware by entering some basic details and we'll give you an instant and guaranteed offer.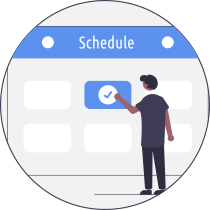 Schedule Pickup ➡
Schedule a pickup time with your local carrier. We can't guarantee same day pickup, but most cars are picked up within 1 to 3 business days.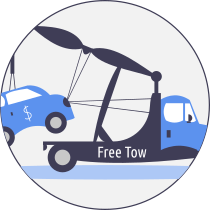 Get Paid ✔
Your local car buyer or carrier will pay you by cash or check on the spot and tow the vehicle away free of charge! 🎉 Hooray!
Get cash for your junk car in Delaware today!
At The Clunker Junker, it's our mission to make selling your far easier than it ever was before. Rather than driving up and down DE 1 or US 13 in search of a buyer for your car, or wasting your time posting ads on classifieds and auction sites, let The Clunker Junker pay you cash for cars in Delaware. When you sell your junk car to The Clunker Junker, you can be sure you're working with the best car buyers in Delaware. Technically, Delaware is the first state of the United States because it was the quickest to ratify the U.S. Constitution. But the process of selling your junk car used to be anything but fast. Finding a buyer for your car is going to be a pain, and unlike some of the other states, the process of selling can be more arduous.
We pride ourselves on giving you a reasonable and realistic offer the first time around so that your time isn't wasted. Plus, once you agree to our offer, we'll sometimes be able to pick up your car either the same day or the next day. If you've got the title and paperwork ready, we can pick up the car quickly and pay you in cash or a check when we collect the vehicle. What's not to love? The Clunker Junker is simple and seamless, plus you get paid fairly rather than being ripped off.
Thomas Jefferson nicknamed Delaware the "Diamond State" because he thought it was a jewel due to its great location. For The Clunker Junker, your old car is a diamond in the rough. Your trash is our treasure! We pay cash for junk cars in Delaware and provide the fastest and most professional service in the industry. Our customer services is second to none, and our team of car removal experts is here to help you with any questions or issues you may encounter.
We Buy Junk Cars in Delaware and Collect the Same Day
Selling your car to The Clunker Junker is a million times easier than trying to sell it at one of the local auto salvage yards or one of the many junkyards. Plus, we pay top dollar for junk cars and can pick them up free of charge without any hidden fees or unfair terms and conditions which are out to trick you. Delaware is the diamond state, and after you find out how much we're willing to pay for your car, you'll feel like you not only struck gold but diamonds! Don't wonder any longer about how much cash you could be left to rust in your garage or on your lawn, get an offer today through our homepage quote form and enjoy a significant payday.
Delaware Cash For Cars By The Numbers
We buy cars. A lot of cars.
---
---

Eric's Expert Take
Eric is our founder and CEO and has nearly 15 years of experience buying and selling used and junk cars in the state of Delaware. He is also a data nerd with a finger on the pulse of the cash for cars industry and salvage vehicle values.
---
Hello there, I'm Eric Mitz, the guy who steers the ship here at The Clunker Junker! I thought I'd flick through the latest data on offers we've made in Delaware and, you might be interested in what's been going on. Taking a look at our figures for the past month, we've been shelling out roughly $618 on average for cars in The Diamond State. If we start slicing that data a bit, we find smaller cars are fetching a mean price of about $586.
We have different breeds of vehicles coming our way, like the compact Hyundai Accent, which might roll in with issues ranging from transmission snags to engine complexities. Often, these problems can be a little pricey to sort, which is why many folks opt to sell off these vehicles to us, as opposed to fix.
Let's jump to the other end of the spectrum with pickup trucks. Those muscular machines have snagged the top spot in our offers, tallying up to roughly $907 on average. For instance, the robust Ford F150 with its intermittent electrical or brake line troubles is a popular choice. As the repair bills add up, many truck owners figure that trading these heavy-duty vehicles in for cash is more a rational move.
Sandwiched between cars and trucks, SUVs and crossovers pull in a decent figure too, averaging around $640. To give you an idea, the mid-sized Chevrolet Equinox is a frequent visitor. Known for its faulty ignition or pesky oil leak, a lot of folks reckon that trading in this problematic SUV saves them the headache of dealing with repairs.
Now to brag a bit: we've recently added an impressive 2289 vehicles to The Clunker Junker family! That's not all, the cherry on the cake being we've paid out a whopping over a million dollars! The star of Delaware though, has to be the Nissan Altima, a stylish sedan. But hey, even stars have flaws: The Altima often boasts common issues like a failing transmission or CVT. When repair costs start nearing the car's value, selling it to us appears to be a wise move for many.
On the market front, prices are holding pretty much steady in Delaware, showing just a slight downtick of -1.5% each month. It feels like déjà vu, as we were virtually at the same place a year ago. I anticipate this stable trend to continue for a bit. As such, now seems an opportune time to offload your car and cash in while the market remains steady. Rest assured, I'll have my eyes glued on the market metrics to keep you updated on the latest trends!
How to sign your Delaware car title
We have put together a simple guide and example for how to sign your Delaware title when you are selling your vehicle. If there are multiple owners listed on the title, they must all sign the title unless the names are separated with "OR".
Be sure you are using the "Assignment of certificate of title" section on the top of the back side of the title. Do not sign or print in the Delaware dealer reassignment sections!
Sign your name on the back of the title where indicated by "Signature of Seller" (see image)


Always sign in pen on the seller line and never sign in the dealer section.

Print (don't sign) your name on the back of the title, where it reads "Printed Name of Seller".

Always include any and all middle names or initials that are used in the owner section.
How to get a duplicate Delaware title
The process for getting a duplicate or replacement Delaware title is fairly simple. If the vehicle was last titled in a state other than Delaware you must apply for a duplicate title in the previous state. The registered owner should do the following:
Fill out form MV213 Application for Duplicate title..
Complete the odometer disclosure.
Bring the form to your local DMV office along with all necessary fees and lien releases.
The fee for a replacement Delaware title is $25.00.
How to get rid of an abandoned vehicle in Delaware
Getting rid of an abandoned vehicle in Delaware can be a difficult process. Unfortunately, you cannot just sell any junk car that ends up on your property if you do not own it. You'll need to follow the Delaware abandoned vehicle removal procedures. We have given a general overview of what that entails below.
You can read more about selling an abandoned vehicle in Delaware
Attempt to locate the legal owner of the vehicle using the VIN 17-digit number.

To dispose of an abandoned vehicle on your private property, notify your local Law Enforcement Office and they will remove the vehicle and release it to the possession of the Department of Homeland Security.

You cannot apply for a title for an abandoned vehicle in Delaware.
Additional information about selling your car in Delaware
Are you able to buy my car without the title in Delaware?
Unfortunately not. All of our buyers in Delaware require that the vehicle has a valid title. However, the legal owner should be able to easily obtain a duplicate title from your local DMV. Let us know if we can help you with this in any way.
What if my title doesn't look like the one pictured?
Delaware often changes their title documents from year to year. If you have questions about your specific title, please contact your Delaware DMV.
Do I need to turn in my license plates?
Yes, unless you are transferring the plates to a new vehicle. You can return the plates to your local DMV office.
What should I do about my auto insurance?
You will need to notify your auto insurance company that you have sold the vehicle, so they can either cancel your policy if the vehicle was sold, or transfer/renew the policy on your new vehicle.
Is there anything else I need to do?
You may need to notify your local DMV that you have sold the vehicle. You can contact them with any additional questions or concerns about the transfer of your title.
What are you waiting for? Get and instant offer now!